I have been way too lazy with blogging, but of course I'm still around. It had been a good winter break back at home (in July, that's eons ago!), and I'm here to share some snippets just to make this blog slightly alive. I have several things that I wanna blog/record so I'll definitely make time after my last mid semester exam tomorrow. Public finance is seriously not easy, 40mcqs in 60mins is a killer.
Reminiscing on my winter break brings me instant warmth. I'm so glad I was back at home, if not it will definitely be something regretful. What some people swear by,
never regret what you do, only regret what you don't
.
One of my favourite family on earth - Apple :) I love sneaking up on her when she's asleep, you can tell how alert yet sleepy she is at the same time. Absolutely adorable.
My other favourite family - Snoozle. They make best partners together, despite always squibbling and biting on each other. He's definitely the scaredy one ;)
The thing she love to do while she's really sleepy -- Eating! She's definitely one greedy bun :)
He's recently learnt to listen to my neighbours' dogs bark, maybe some sort of defence that rabbits learn? He now stands up whenever the dogs bark, awfully cute with his very tiny front paws hanging in the mid air :P
My favourite drink from Starbucks - Java Chip Frap. I order this everytime I go to Starbucks, other than the seasonal Chrissy Toffee Nut Frap that they offer too! I love this sorta coffee drinks that doesn't get me feeling bitter all over, but I know they aren't real good coffee.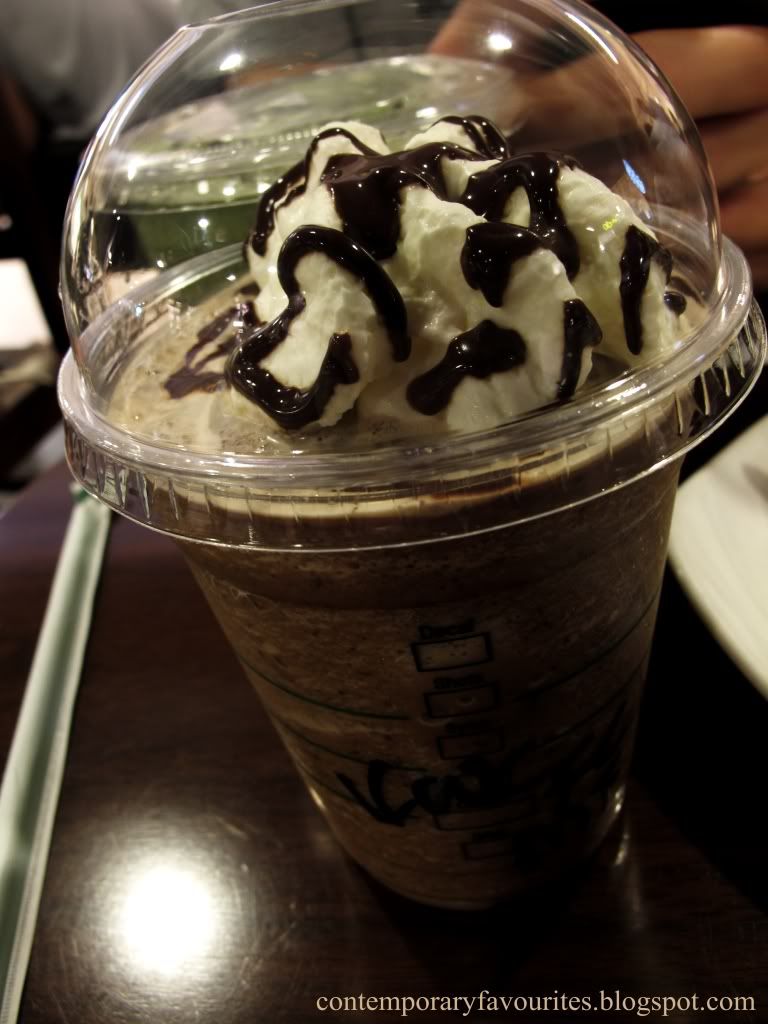 Look at her sticking out her cotton-like tail :)
He's such a pretty boy :]
If you noticed, he's triple coloured now even though he was double coloured when he was very little! He's a grown up rabbit now :)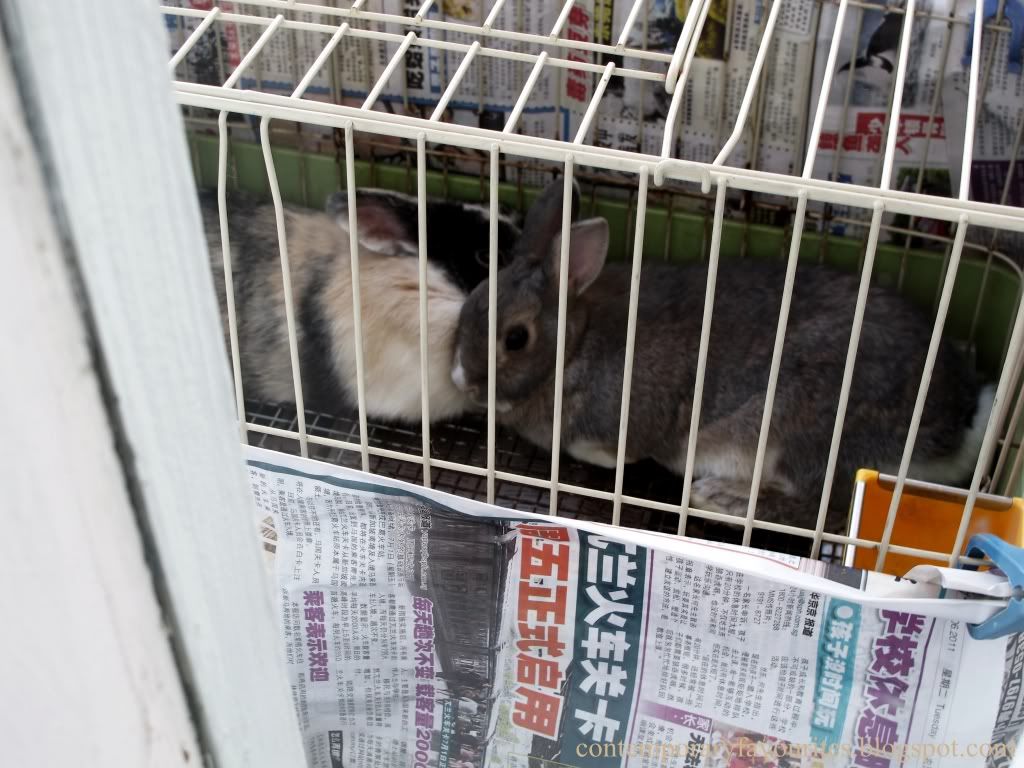 One of the best drinks you can ever get is freshly squeezed/blended juices. I love them. More to come about this cafe :)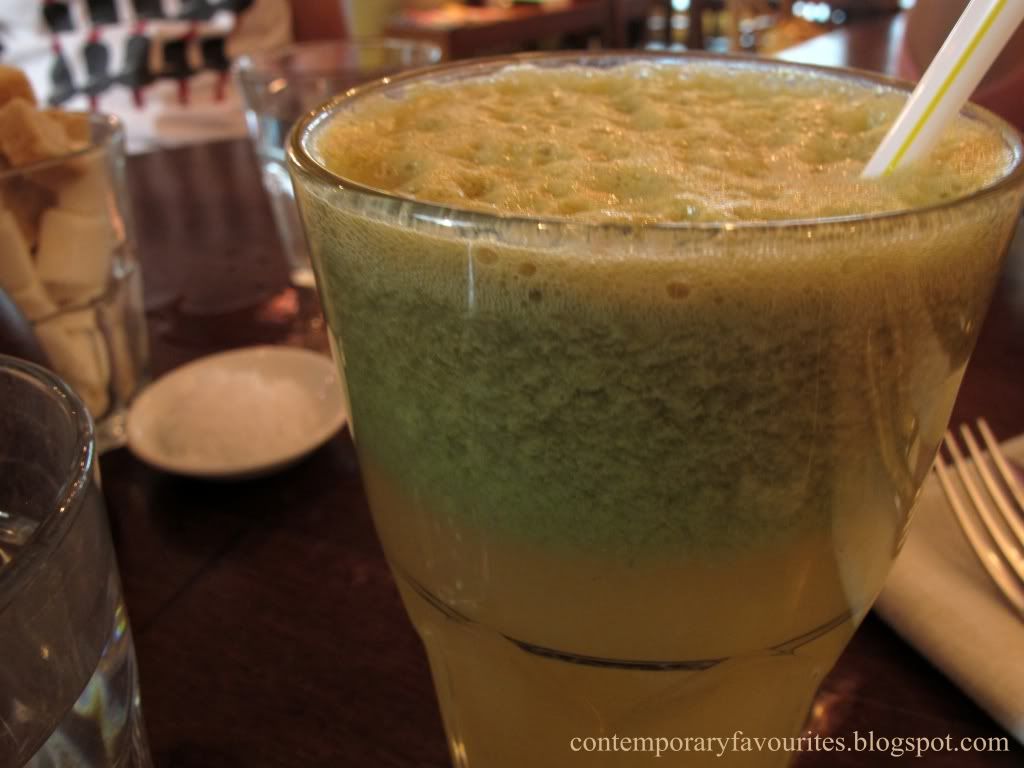 Rabbits eat carrots. Well, according to my vet carrots can be quite harmful for rabbits. They can't have too much because they cause diarrhea which can be fatal :(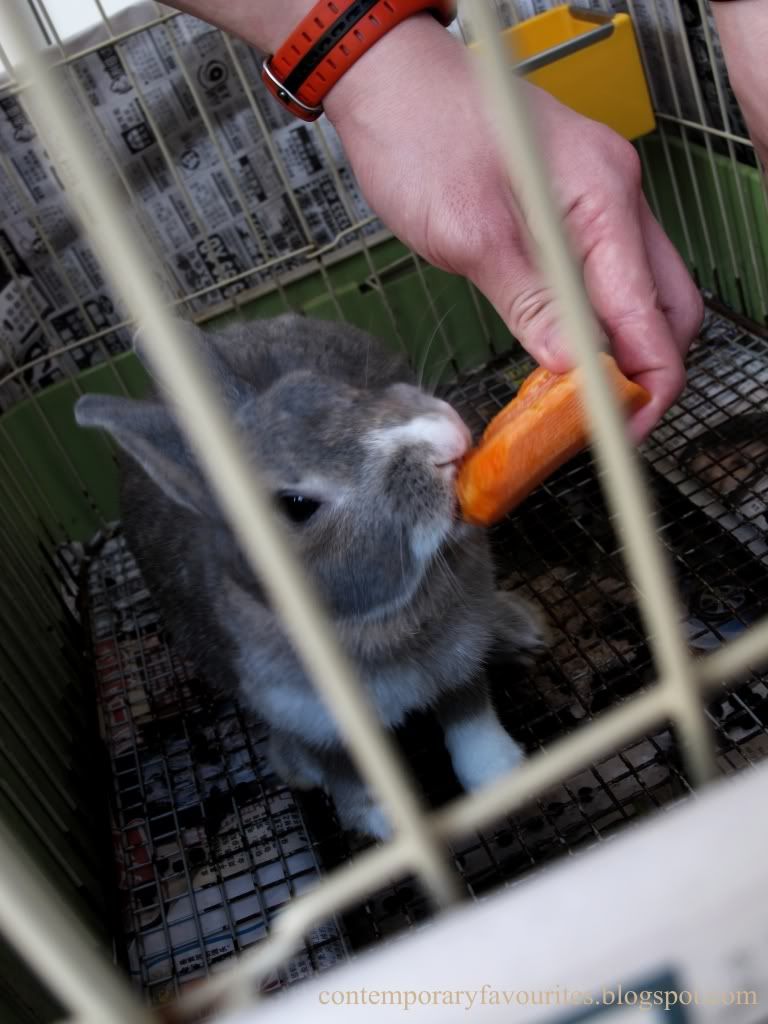 I never liked tofu pudding, or commonly known as tau huay in Singapore. But ever since I tried this, I'm in love. I especially liked the almond one, smooth with a strong almond taste albeit the almond being artificial flavouring. Our first try at this store in Old Airport Road Hawker Centre, queued for 45mins (I honestly wonder why he even queued for so long) and bought 15 tubs for family to share!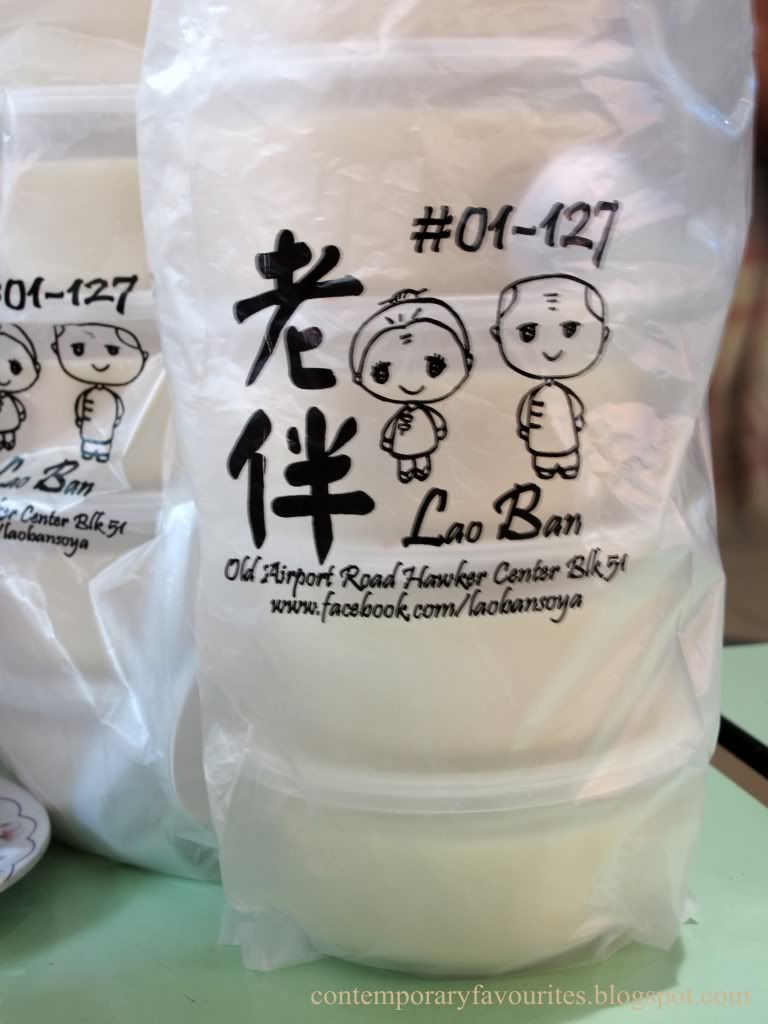 A rare photo of Truffle sitting still. It is so difficult to get her to stop moving, must be her playful nature acting up!
I had two rounds of this coloured xiao long baos till I was so sick and never wanted them again. Review to come on soon!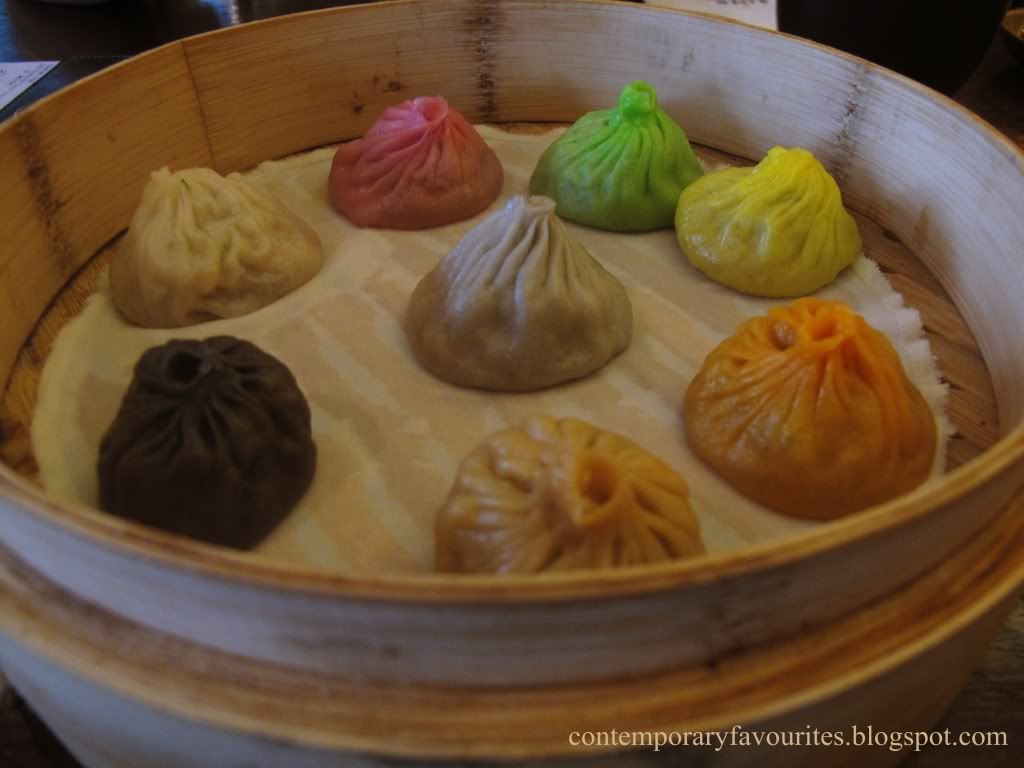 A Hainanese steamboat feast for 11 people. It was a full table of food and chattering, I miss home :(
The reason why we shouldn't have queued for such a long time previously. We bought 20 tubs within 5 mins? No queue and it was just as good :)
Quaint cosy cafe I had lunch at. I like how they presented their food, but not so much of the food. More to come later!
The poodle mix at the pet shop where we bought Truffle at. She's a very pretty show dog and she was doing hair treatment in this photo!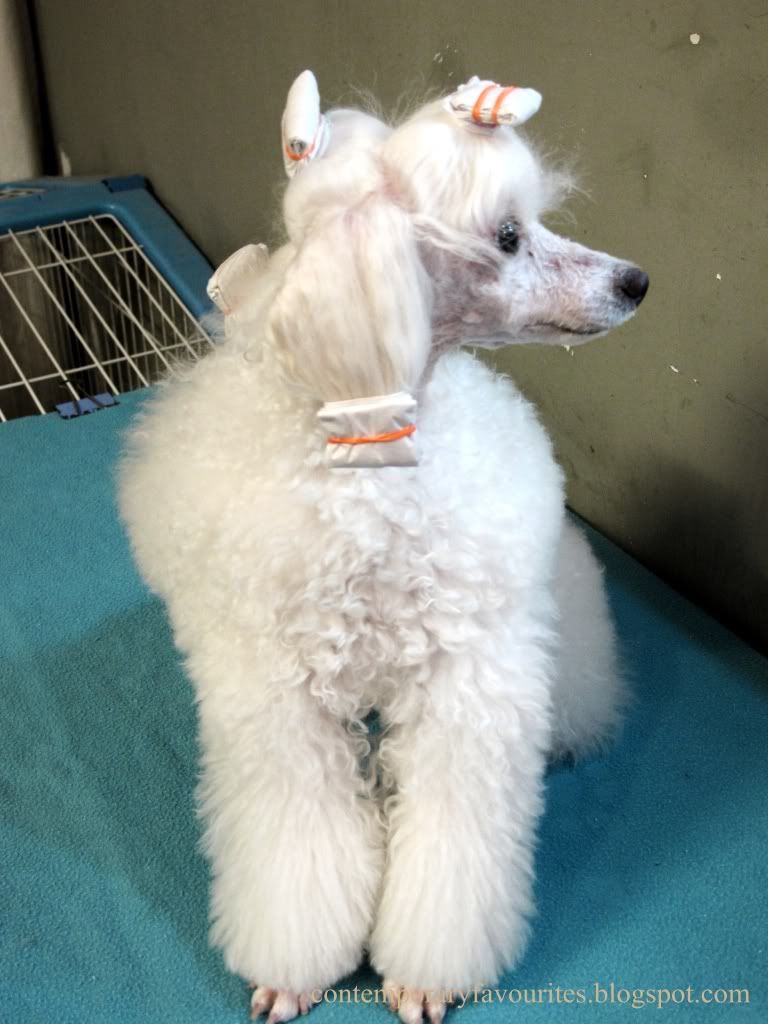 Roasted duck rice, oh so yummy. Food at home is definitely cheap and good :)
My new favourite obsession -- Salted Egg Crabs! I'll never have any other forms of crabs anymore, this is the best!
Another of my favourite. This could be eeky for those who don't fancy large pig intestines, but I love them (if they're clean enough). With extra duck meat and fish bites, yummylicious!
That's all for now, gotta get back to Public Finance. Hope your weekend has been great!
xx