Salmon and Avocado Salad - Chopped salmon, golden caviar, avocado, sliced onion and mixed vegetables, served with creamy sesame dressing ($15.90). The cream and citrus dressing accentuated the flavours of salmon and avo. It makes the mixed green salad light and refreshing with a tangy taste within.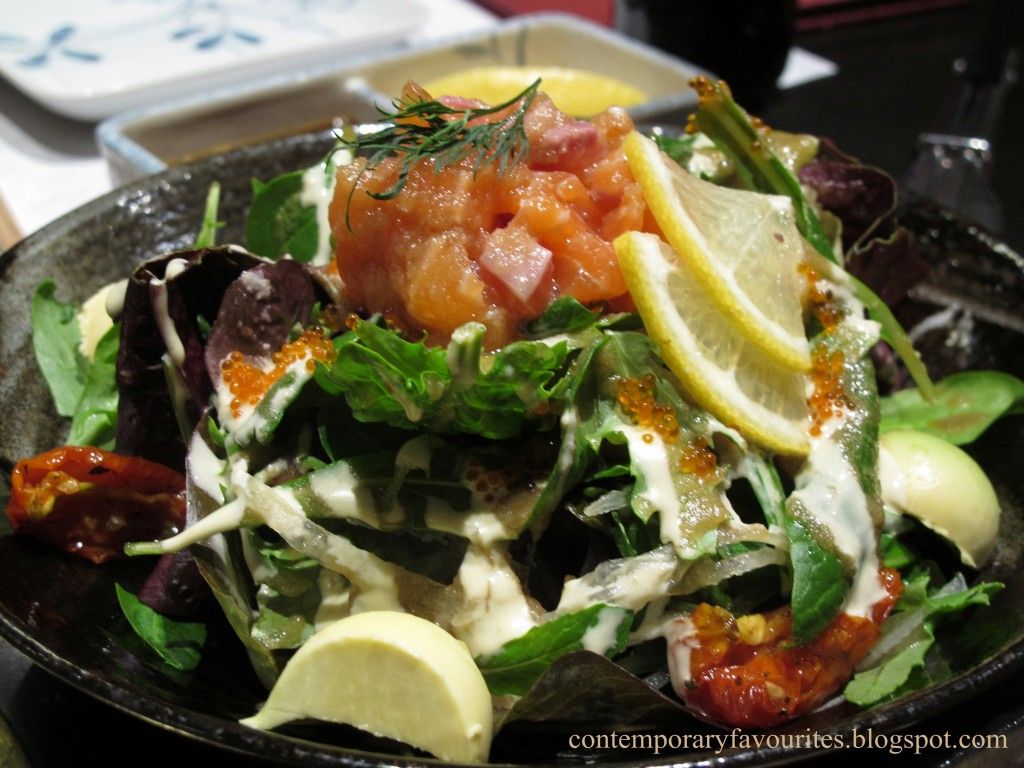 Salmon and avocado salad ($15.90)
Wagyu "Yukke"
- Wagyu beef tartar served with finely chopped shallots, sesame oil, garlic and egg yolk on top ($13.90).
Having a fresh supply of beef, it is no wonder that the raw beef was sweet and made a yummy dish when mixed with the egg yolk.
Wagyu "Yukke" ($13.90)
Wagyu OX-Tongue
- Juicy and tenderness, served with natural salt and citrus pepper ($33.90 for 100g).
Chewy and mild on taste.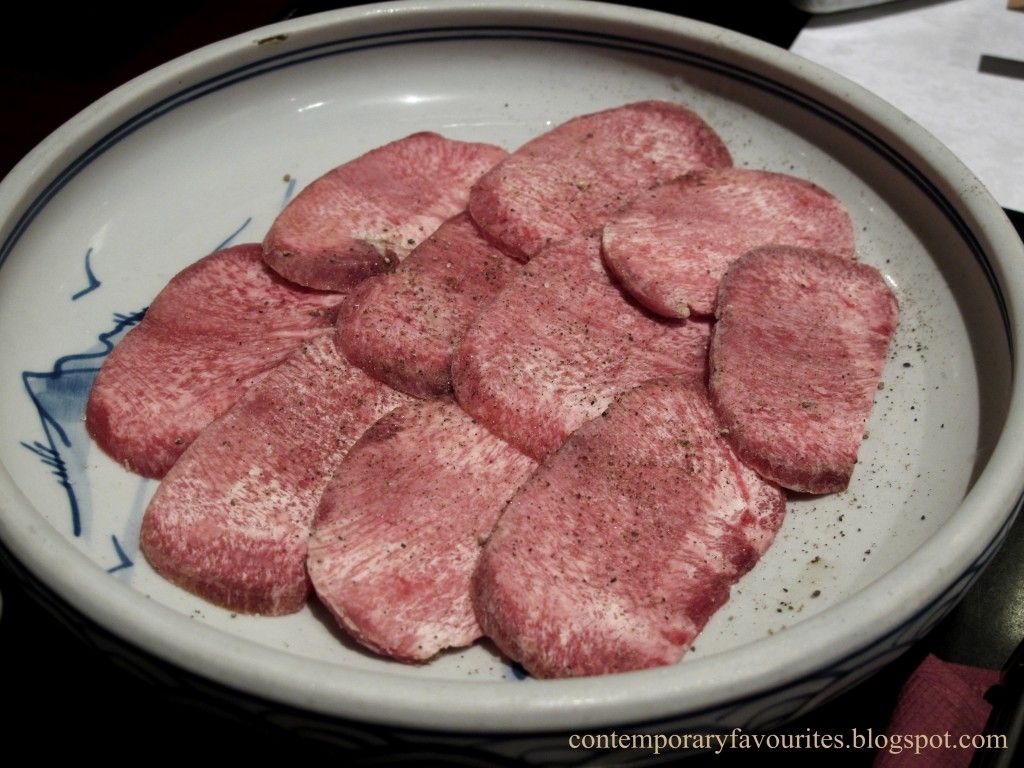 Wagy OX-tongue ($33.90)
Wagyu Chateaubriand ($81.80 for 100g) or Wagyu Tenderloin ($66.90 for 200g) - Beef that melts in your mouth.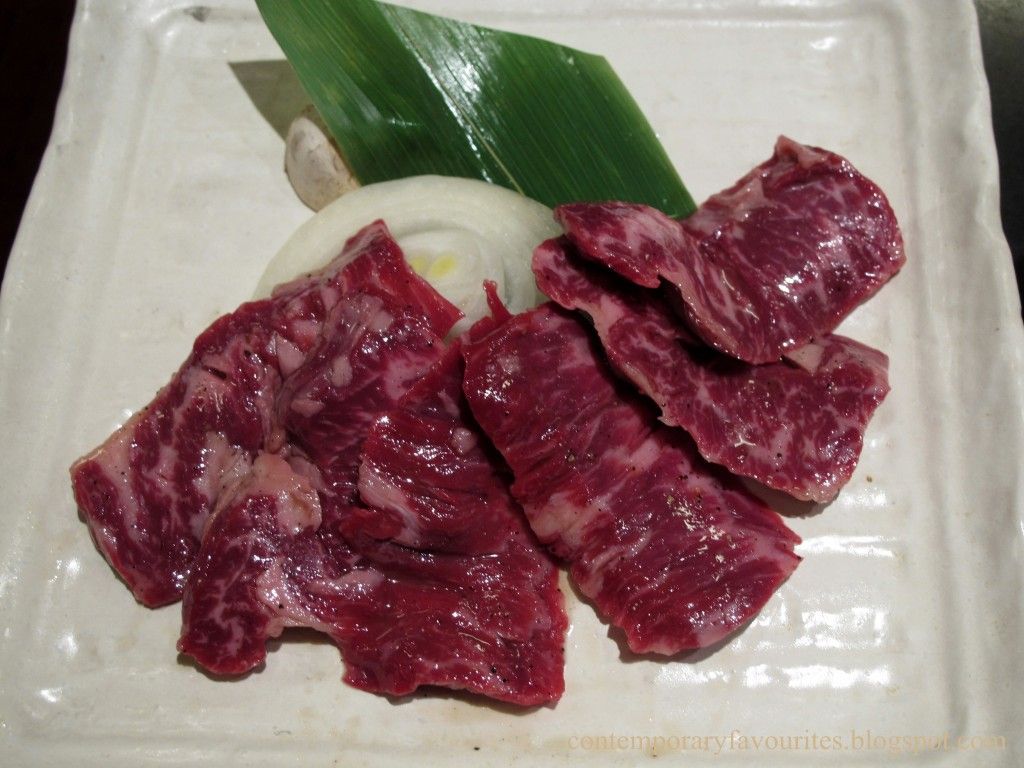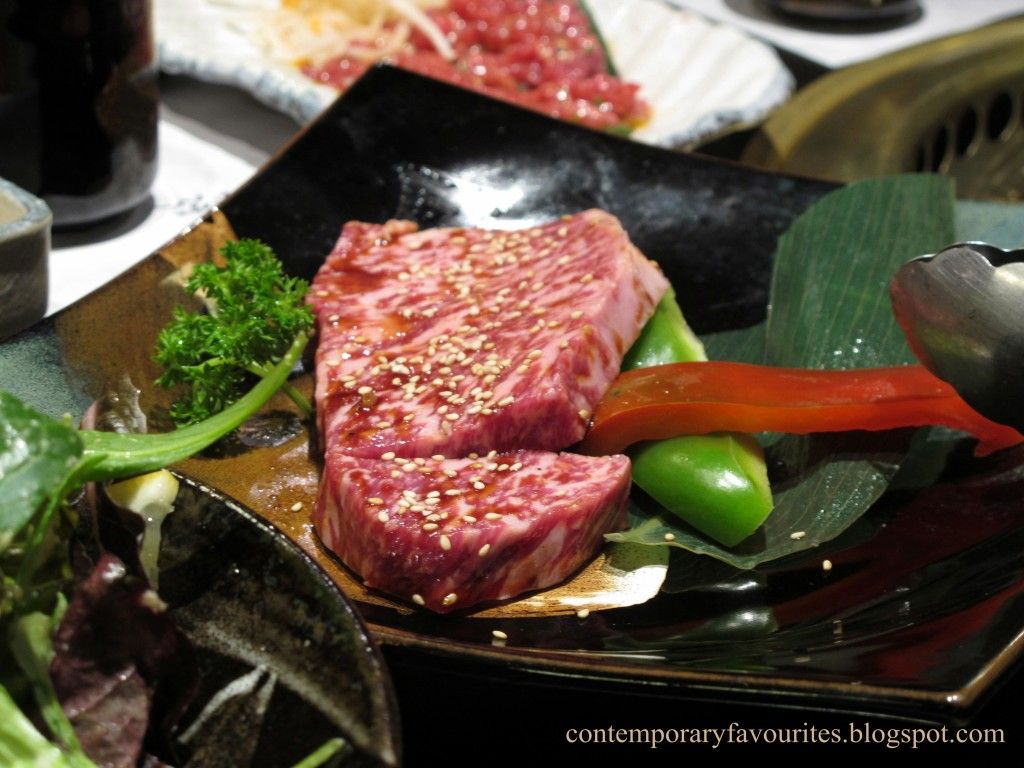 Unagi-Mabushi -
Chopped eel with Japanese pepper (san-sho), salmon roe, finely chopped shalots, egg and red pickled ginger decorated nicely on top of rice. Teriyaki sauce is poured in, to complete this superb dish ($42.90 for large).
The unagi is well marinated and grilled, the rice is moist, sweet and pearly goodness, the seaweed, shredded egg tamago, salmon roe, and sweet sauce. You can't not have any! This large serving was advised to serve 4 pax, but this huge portion is enough to feed double that number!
Unagi-Mabushi ($42.90)
Shiratama Cream Anmitsu
- Kanten with shiratama and sweet red beans topped with vanilla and green tea ice cream served with sweet black syrup and seasonal fruits ($14.90). We requested to swop one scoop of the green tea ice cream to sesame. The sesame ice cream didn't have a strong sesame taste and smell, while the green tea flavoured was average. The red beans were really sweet on its own, and the black syrup was just.. not very useful.
The kanten jelly was great accompaniment to the dessert.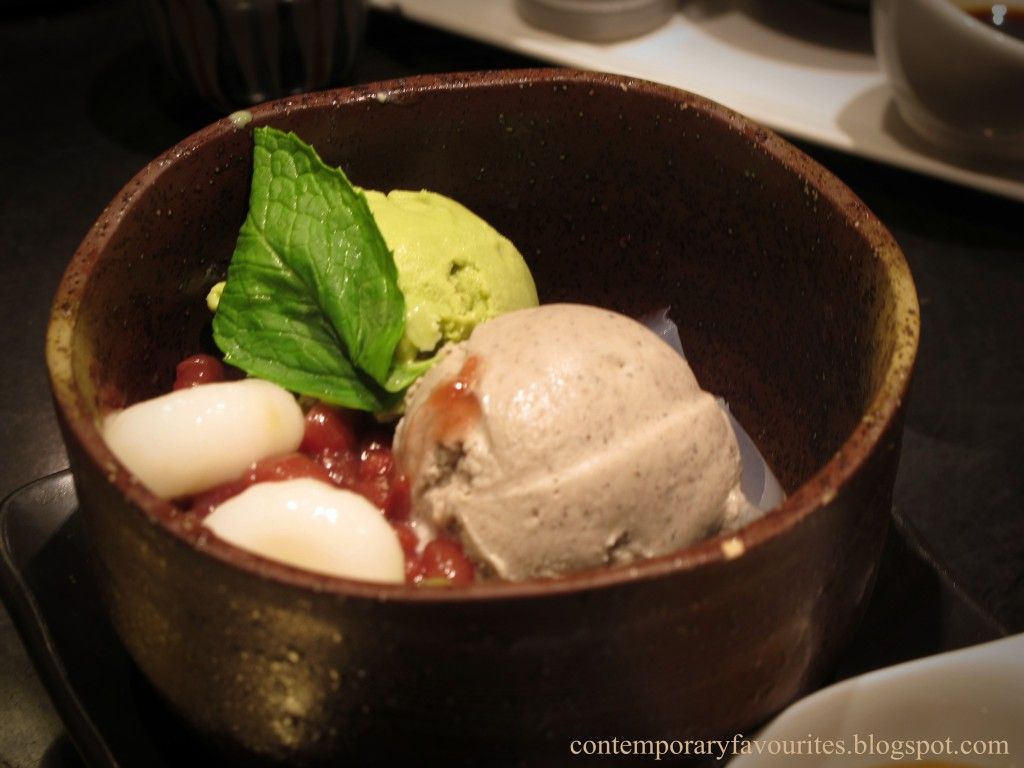 Shiratama Cream Anmitsu ($14.90)
"WA 和 (Japanese)" Plate
- Green tea crème brûlée, warabimochi with sweet black syrup, shiratama zenzai served with tea ($18.90).
The green tea
crème brûlée
is less like a custard and more like a cream. The warabimochi (mochi with soybean powder sprinkled on top) is best to have with the black sugar syrup. A unique dessert indeed.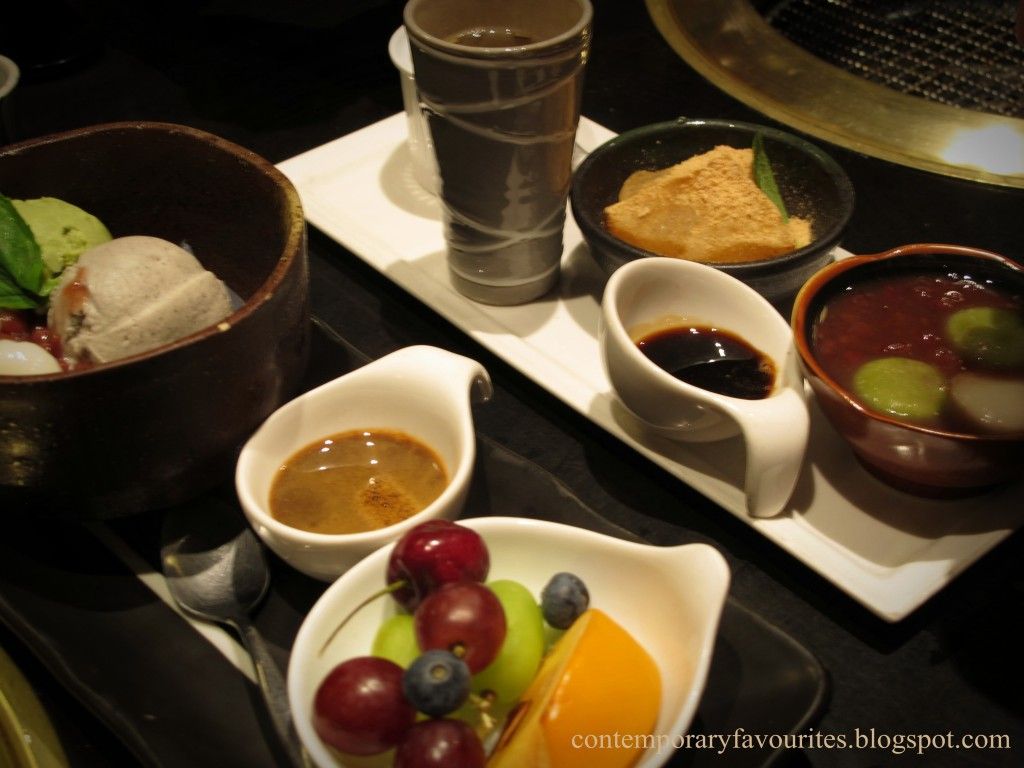 Will definitely visit again for the BBQ!
Disclaimer: Description and food prices are taken off the menu on Rengaya's website. Remarks are personal opinion.