I've been feeling like a parent since the beginning of this year. My brother B is here in Sydney for school and I became his guardian. I remember bringing him to school for orientation on the first day and it was overwhelming. All the other parents who attended the orientation were real parents, whereas I was just a fake and probably looked like one of them (the students). I just couldn't wait to leave the school before I was mistaken to be one of the students #phew.
My duty as a guardian included collecting the result report. Hence, I had to make a trip down to the school and also had the chance to walk around Waterloo area. We were in search of a good cafe where we can sit, chat and eat. We walked passed
The French House
, which looked really fancy and classy and decided this is it. The interior was all Parisian like, with antique-like seats and round wooden tables. You have to order at the register, so if you meet a brunch/lunch crowd then you gotta be prepared to be standing for quite a bit.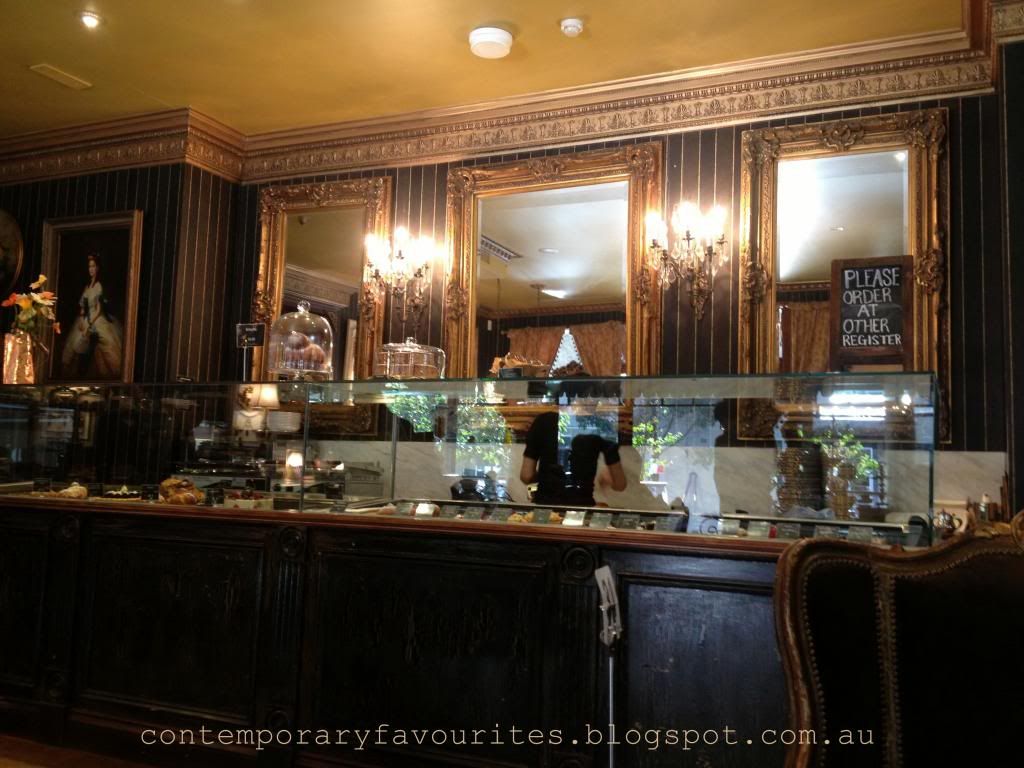 My chamomile tea came in this metal serving tray! Somehow, I felt like Belle from Beauty and the Beast all of the sudden, except that my teapot and tea cups can't sing and dance around. However, that entire tray was way too huge for our mini round tables, despite having two stacked together.
We ordered french toast, which was served with bananas and a scoop of vanilla ice cream. Unfortunately, the french toasts were really bland even though the choice of bread was a perfect one to make french toasts. Also, it would have been heaps better if the bananas were caramelized rather than served as is.
It was really difficult to decide what else to have because the menu was only available at the register. When it gets to your turn, you will have the cashier waiting for your order and the line behind you waiting to order so it is stresses quite a bit. A regrettable decision was to have their chocolate croissant.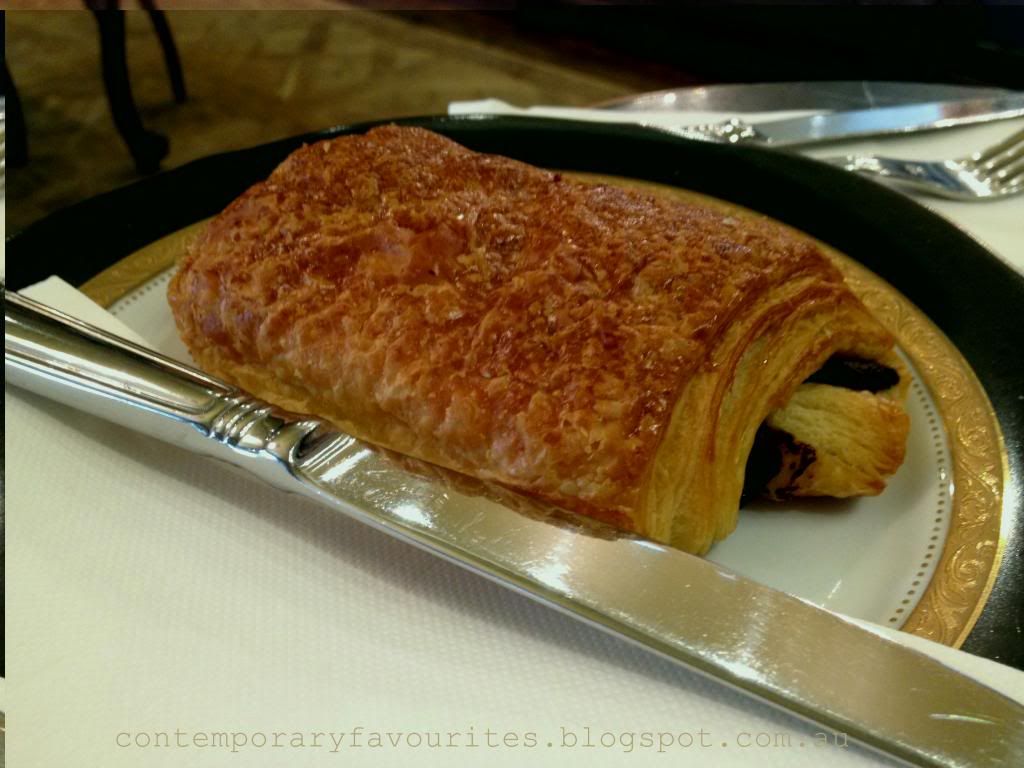 Despite the pastry being really thick, it will be perfectly fine if there was sufficient amount of chocolate innards to go along. But no. Looking at the photo below, you can already tell we didn't enjoy this very much.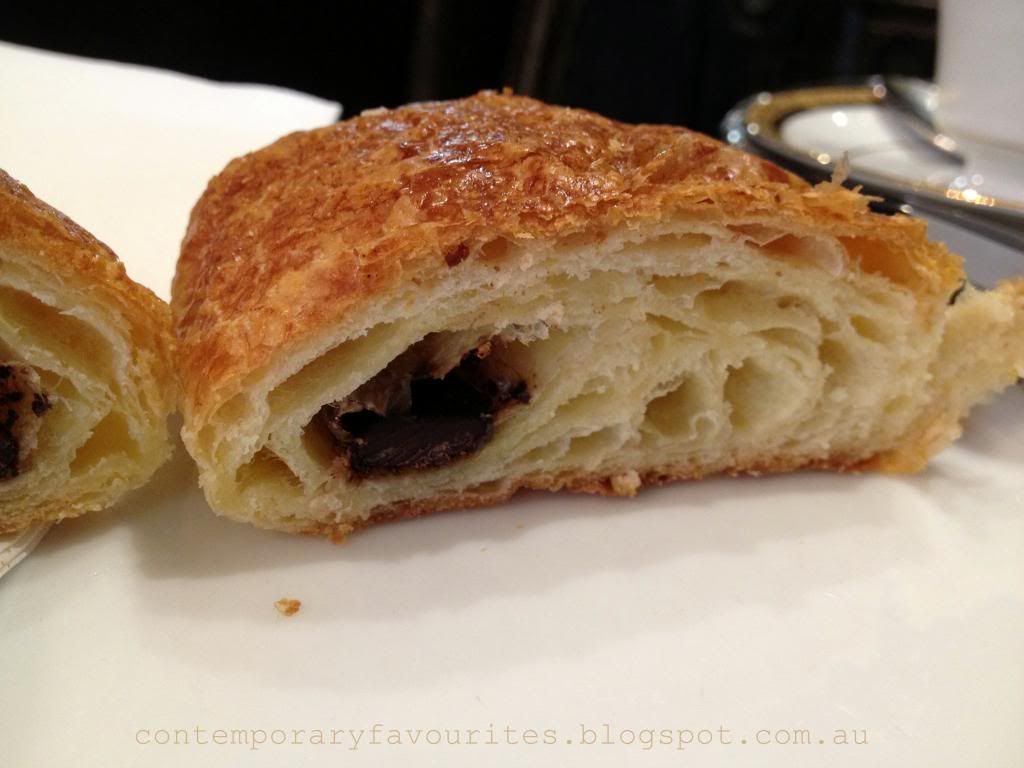 The fruit and chocolate tarts they have on display looked really yummy, but we didn't make it to have some of them mostly because we were not satisfied with what we had. Apart from the ordering system, the food also took ages to come. Perhaps, if we ever walk by The French House again we'll have their tarts to takeaway, but otherwise, we probably wouldn't return.
The French House (urbanspoon)
1 Danks Street
Waterloo NSW 2017