The first time I heard about this drama was a couple of months back. A friend was hooked onto it but I didn't understand why. Recently, I decided that I should slow things down with my daily Hong Kong dramas and start watching American dramas instead! So I picked up from where I stopped with How I Met Your Mother and The Big Bang Theory!
How I Met Your Mother is seriously hilarious too, but I only started watching from season 5 and they're currently broadcasting season 6. The Big Bang Theory (BBT) is far more addictive for now!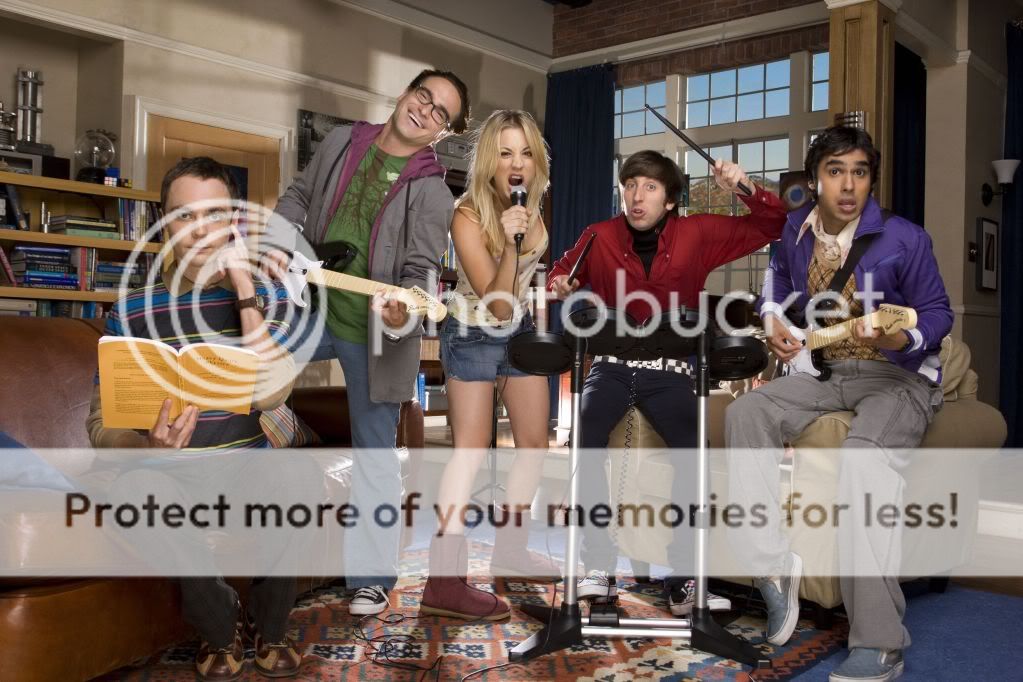 picture credits to here
I'm seriously so hooked that I'm on season 3 now within a short span of two weeks :P It's seriously so funny that it's the only thing that's cheering me up from my moody days. I especially like Sheldon (the one in extreme left) because he's just hilariously crazy! This drama wouldn't actually be suitable for the conservative ones, because they talk about sex quite often. But sometimes, this drama is so intellectual with all the science theories that it'll just amaze me! Well, I usually just skip along with they talk about some science theories, it's not like I'll get them anyway :P
My friend WK is really crazy about this drama, he said he remembers every single episode! Haha, I know he's such a tv drama addict. But thanks to him too, I got to know this drama and it's definitely making me laugh out loud :D
Lately, things haven't been going well. With uni, home and basically, life. I reckon it might be mid-life crisis, even though I'm only 21yo. But why can't 21yo have mid-life crisis? I don't see why not.
But well, exams are coming and I ought to put my mind to preparing for it! I have many more things to share, more photos and food yums! Oh, I also noticed that these days friends I know love to put nom nom nom as a language to describe delish food. What's with nom nom nom, that sounds like cookie monster from Sesame Street! But anyway, I wouldn't use it because it sounds so warped. But anyway, stay tune! Photos + Food = ♥