I was inspired to put up this post by
Jo
after knowing of the generous and yummy
giveaway
she's having! She's giving away £100 worth of ASOS shopping voucher and boy I'm really excited about it.
I've been a poor fan of ASOS and I crave for their worldwide free shipping and sales all the time. I always go onto the website, drool at the items that I really want to purchase, but end up only "bagging" it for later. I can't help but wish that I was working and able to have my eyecandies delivered to me all the way from London.. But anyway, I've been inspired to blog about ASOS and the purchases I've done so far :) The last I bought was a winter coat, just in time for the impending crazy winter in Sydney, and all thanks to free shipping as well! I'm a happy buyer ;)
The first item I bought was a pair of sunnies and it was delivered just in time for summer last year! I've done a similar post before, but I thought I should just compile it again, together with my new purchase. This was the picture taken from ASOS.
Spitfire Starfleet Academy Flat Top Sunglasses
credits to ASOS.com
It came with this hugeass box that contained the sunnies.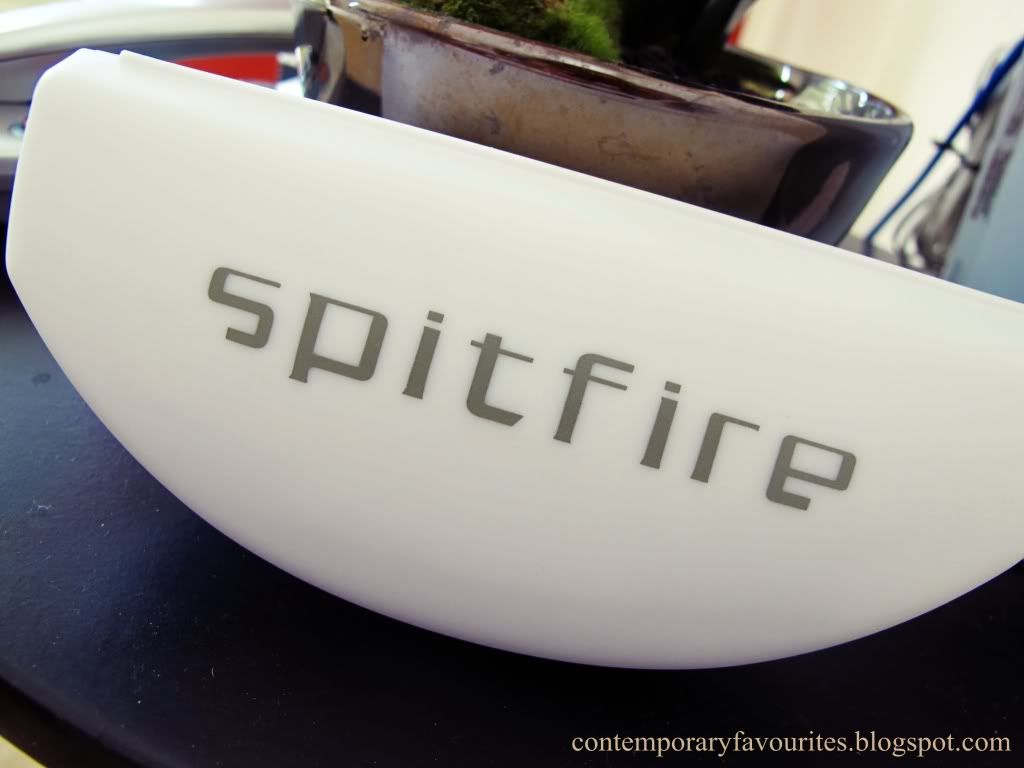 This is how the sunnies look in real life. It was a little too huge for my face, but I like that oversize look each time I wear it. Even though I've worn them heaps of times, I haven't had a proper photo in it before. I shall try to snap some photos when I wear them next time!
Next I bought was a pair of nude clogs! They looked incredible high, was about 5" high and the platform is about an inch maybe?
ASOS HENRY Clog Sandals
credits to ASOS.com.
This is how they look in real life. Not much of a nude colour really, more brownish. But they are really high! They made me feel on top of the world and unstable at the same time :P
Next and last I bought from ASOS was this coat. I was lacking a good and durable coat in my wardrobe and I thought I should invest a good one since winter this year has been unexpectedly weird and crazy. I didn't have time to go do offline shopping in the malls, so I turn to my favourite online shopping for help! This coat came a little too huge, I look almost as though I'm drowning :(, but I still like them very much because they keep me warm.
ASOS Oversize Hooded Coat with Ribbed Sleeve
credits to ASOS.com
This is how the coat looks like in real life! It's a little more blue than the picture taken from ASOS, if only it was a better fit for me. I like how the hood looks like a scarf when you connect the opposite buttons together. One coat for many looks, yum!
Unfortunately, that's all I've bought from ASOS all these while. Haven't got enough moolah and time to scan through their enormous catalogue, but I managed to find a couple in my "bag" to share what's on my wishlist!
I first saw this pair of wedges on Kani's blog, but if I remember it right it was a different colour. She had it in this colour too, and I really like the striking nature of this colour! Gives the dull, cold winter a refreshing feel.
ASOS ARCTIC Suede Crepe Wedges With Shearling Effect
Then I searched through the catalogue for more and found more summer wears that I would very much like to buy! :( If only it's summer now, I have more summer clothes than winter ones! Look at the crochet details, so pretty! I like the way it was paired with a denim flared skirt, nice.
Vero Moda Crochet Detail Cardigan
I'm also recently into some olive greenish craze, can't help looking at green cardigan, green shorts, green top, green anything! Another on my list.
ASOS Reversed Stitch Cardigan
Also, pleats are my current favourite design. I like how pleats give the skirt more dimension than just it being flat.
ASOS Knitted Pleated Skirt
I'm currently craving for both the cardigan and the skirt, but I couldn't find the skirt in the catalogue :( Polka dots are also very summerish, don't you think?
ASOS Curved Hem Arran Cardigan
Lastly, another pair of shoes? My shoes are worn out very quickly because I walk a lot! It would definitely help to get a better pair of shoes with good cushioned soles. But, pretty shoes are usually painful to walk around in. Vanity vs pain.
ASOS MARVEL Soft Suede Lace Up Flat Shoes
That's all on my list for now, I'm still searching for bags. It wouldn't harm a bit to have a one more bag, would it? Hehe, I must first persuade Mom that it's a need, not a want, to buy more clothes, shoes and bags! :)
Till next time x.