Taking a little break now to blog before I fall into the post dinner syndrome! Decided to pull out some random photos I took last November, reminiscing on post exam days. I bet students feel the best post exams and the worst right before exams! What a mixed feeling..
So here are the photos shot when I went to Bondi area last year, with the intention for a bit of shopping at Bondi Junction before hitting the beach. I remember it was a bad day to be at the beach -- no sun, huge winds, bleah.
Some really awesome graffiti we chanced upon. It was so pretty my friend had to pose with it :P Pardon the huge photos, I usually make them big if they have little details to be taken notice of!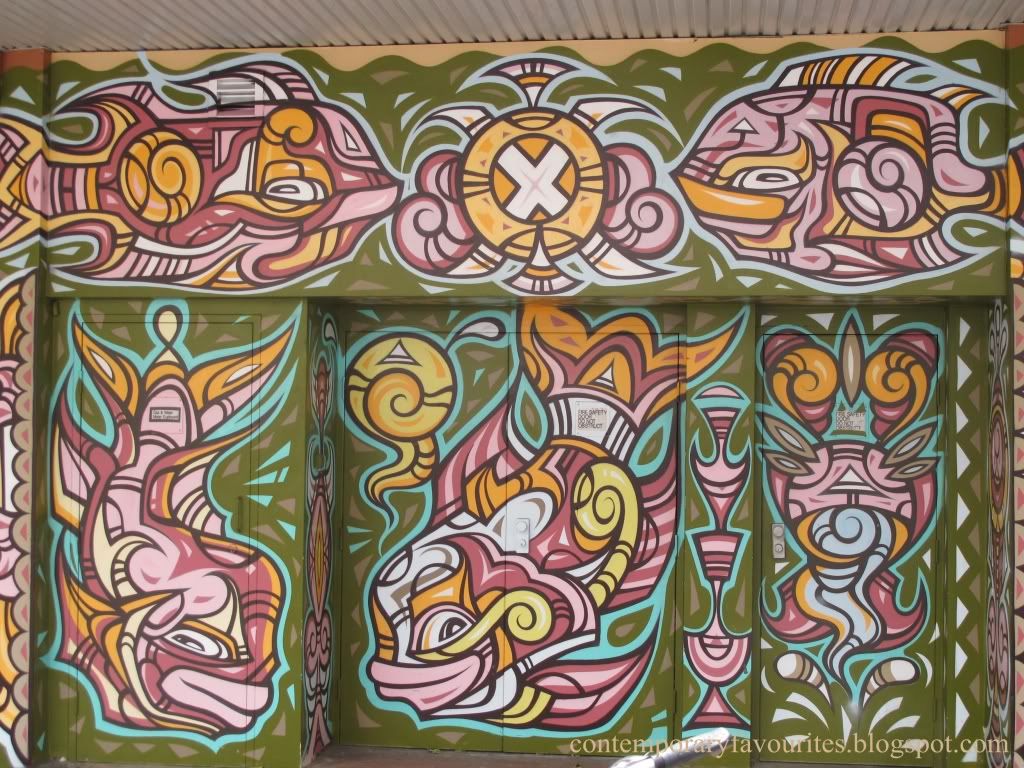 This, I remember, must be the organic food market near the station. It was kinda weird because it was in the middle of a huge pathway between the stores. The ice-cream lady at the start of the market was really nice though, she gave us some ice cream to try! But it wasn't the best weather to be eating ice cream, huge winds in the cold? Next time maybe!
After hanging around for a while, we decided to catch the bus to the beach. There were heaps of people at the beach, together with millions of seagulls! (Alright, I'm kidding!) There were a number of people waveboarding, but seriously it was way too cold to even be dressing down to swimwear, brrr.
We scooted away from the beach to hide from the winds, got myself a cup of yoghurt because I had a coupon from one of the deal websites! I'm so glad with all these deal websites surfacing, I managed to try heaps of restaurants with just a fraction of their usual price. Not a bad advertising tactic for them if their food is good, they'll definitely win me back ;) So this was one of the yummy deals for a cup of yoghurt, it was awesome! The lady at the counter was nice to give my friend a little cup as well, even though she didn't have a coupon! I was prepared to share with her anyway. Thumbs up for service (Y)!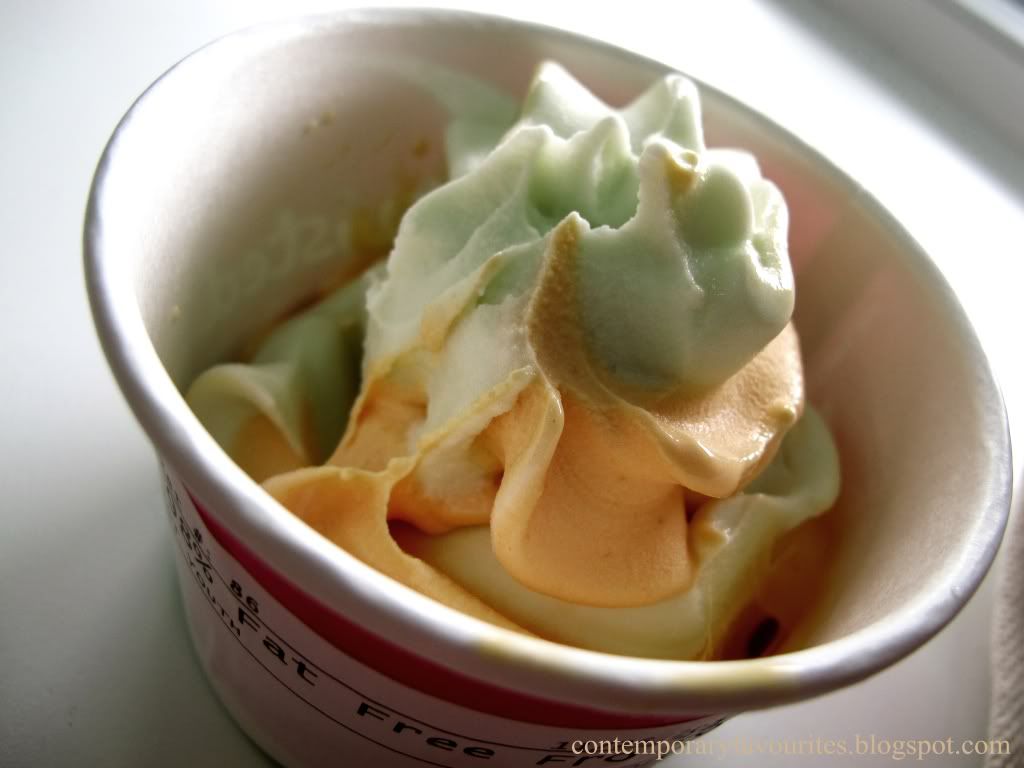 This was where I got the yummy yoghurt. I'm not a fan of yoghurt, but I recently found another café which serves good yoghurt (my favourite ones now!!!). I will share it soon.
I liked the stick that came along, albeit the embossed yoghurt icon looked like the kind of poo I'll draw. Utterly cute! I love yoghurt!
Apologies for the abrupt end to this photolog. I lost two photos after uploading them onto photobucket, which makes it a huge technical error that I have to get rid of first! More next time.
X