This is way too long overdue, given that Aroma Festival happened during winter (and it's already spring now). But better late than never, this just serves its purpose of a record of memories. Blogging at my own pace - well this is just an excuse for being lazy.
The Rocks Aroma Festival happens yearly at The Rocks during the winter period. It was my first time at the Aroma Festival this year, even though I've already been in Sydney for the past 3 years. Finally my chance at the festival this year.
Aroma Festival boasts coffee and chocolate and indeed, it is sort of a one stop venue for all good coffees and chocolates for all coffee and chocolate lovers. There were many stalls and the crowd was massive. I'm making a note to self here - arrive early so we don't have to queue for such a long time. We didn't exactly try all the stalls (it would just be insane and extremely fattening), but the intake was enough to last till dinner :)
Bite size cookies?
The entire area we have to cover. We actually squirmed through some areas because there were just too many people and almost all the stores were alike?
Evidence of the massive crowd. This was just one of the many parts of the entire area.
Huge cherries, anyone? It's amazing how cherries grow so huge like this, I hope they are naturally grown into this size anyway.
We tried one of the coffee stalls, it was really good. Didn't catch the name but here we have their pamphlet as queue number. Good way for us to remember the stall I reckon!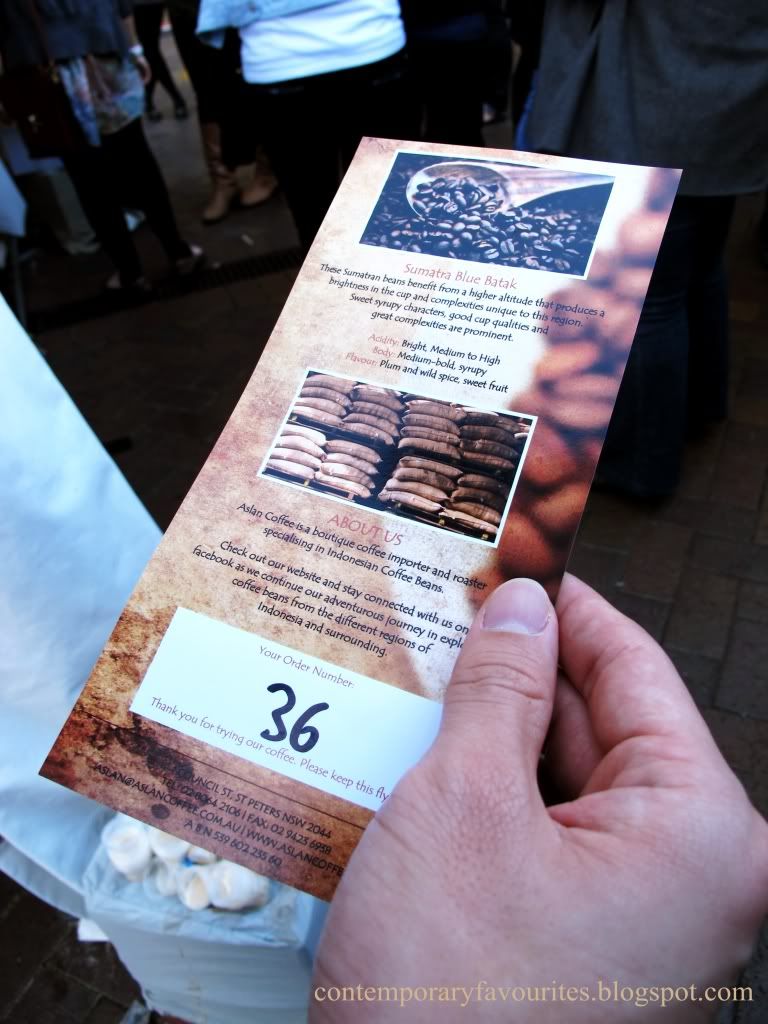 Beside it was Green Bean Coffee, many people were queuing for this coffee. Exactly what it says, its coffee made from green bean. Bumped into a friend there, she said it had an interesting taste to it. Too bad we didn't wanna get caught up in the queue. Note to self - Try this.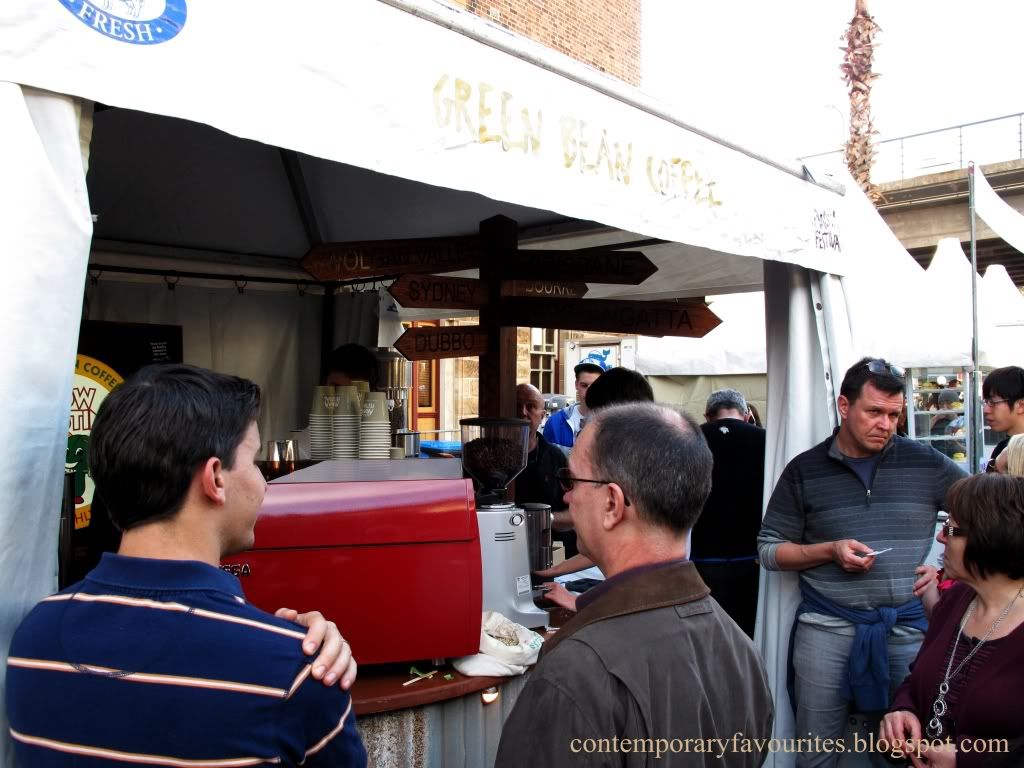 I'm a bad coffee drinker, I need to have two sugars or I'll detest coffee.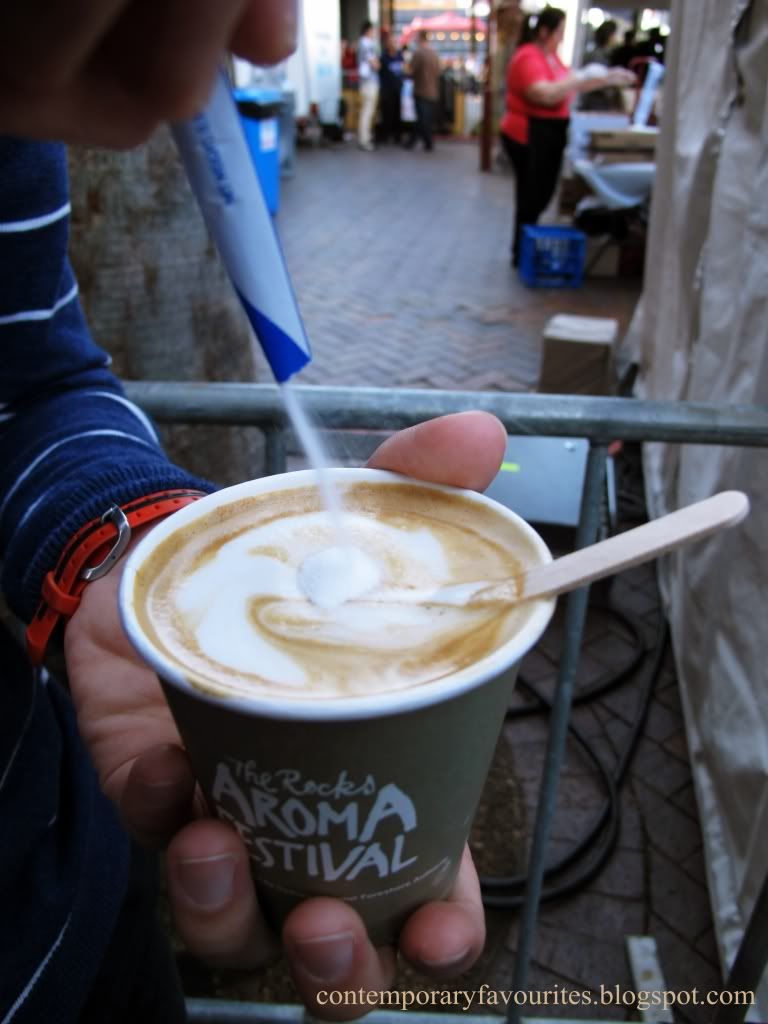 Had some good cravings for chocolate coated strawberries, so got a cup off this stall! Unfortunately, the strawberries weren't sweet and the chocolate wasn't enough :(
They should be generous with chocolate, shouldn't they? This kinda looks miserable.
A recommendation by a friend, turned out very well :)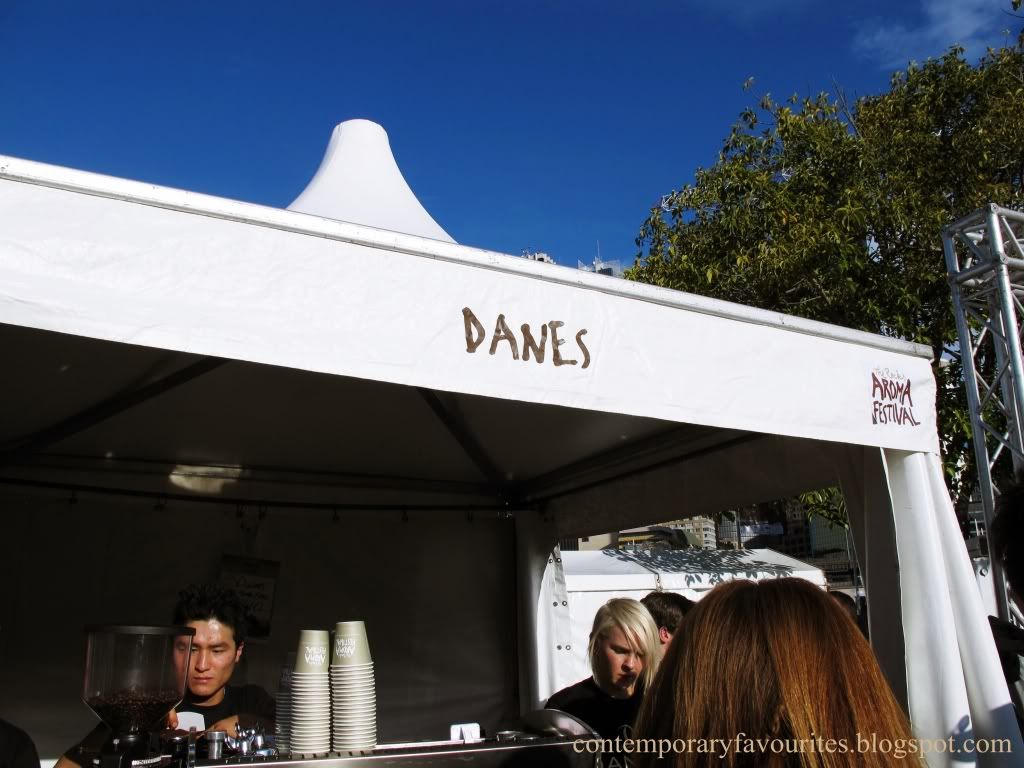 Barista hard at work.
Skimmed cap.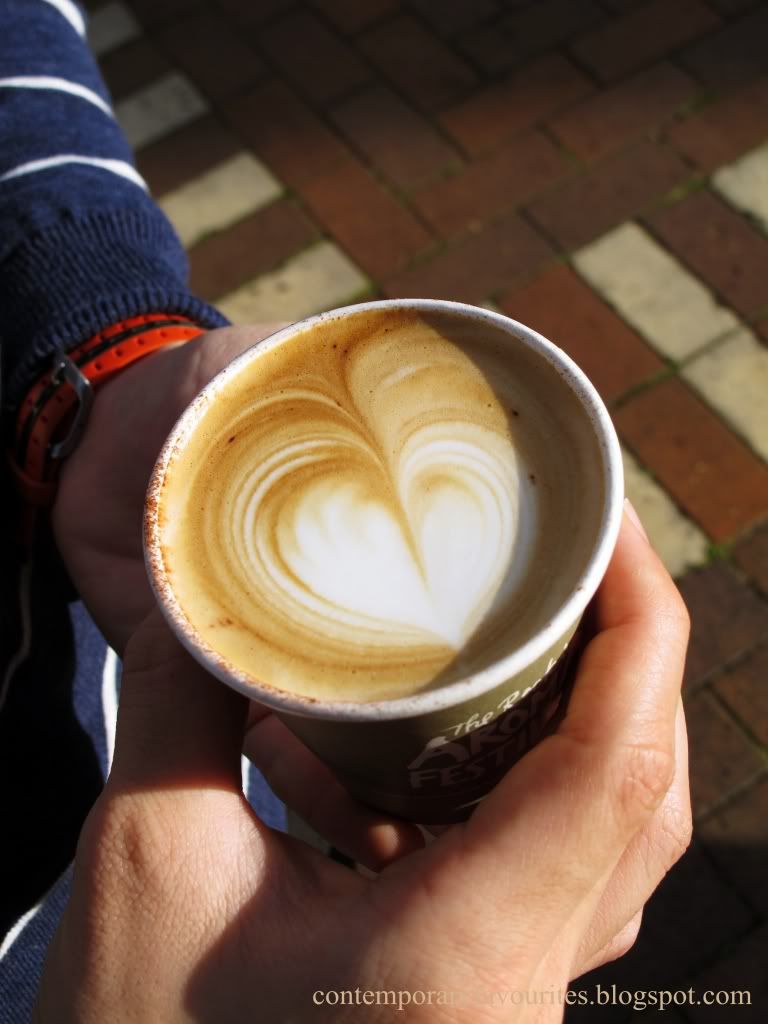 I would very much appreciate it if there were shorter queues, but if it weren't for the long queues would anyone wanna try? That's the irony when I visit such festivals. As much as I judge certain stalls by their queues, I don't really wanna queue for too long. I should make it a point to go for next year's Aroma Festival in the morning, so I can grab a table, sit around, sip on my coffee and just watch crowds go by. It's a good way to just enjoy.. life :)