O Bal Tan
363A Pitt Street
Sydney NSW 2000
Australia
Sydney has quite a number of good Korean restaurants. I reckon it's easier to be a good Japanese restaurant than to be a good Korean restaurant, because of how consumers have a more peculiar taste towards things not easily available? Well I'm sure it's easier to find a Japanese restaurant than a Korean one.
O Bal Tan is located next to the famous Madang Sydney (look at previous Madang write-up
here
). The birthday boy requested for Madang since he's such a big fan of it for his birthday treat, but alas Madang is packed on a Friday night and we will prolly never get our table until perhaps 9pm :/ We turned to O Bal Tan, looking at how there weren't people queuing and perhaps another try at a possibly good Korean restaurant? Lucky we persuaded ourselves to give this place a try, it's worthy.
They seem to have the widest variety of side dishes (which are free of charges and free refills) among all other Korean restaurants I've been. Usually, restaurants would give the exact number of side dishes for the number of patrons present, like we would be given only two sides given that there were only two of us. O Bal Tan is definitely generous in their side dishes, I had a good time snacking on them despite not having GamJa JoRim (I think it's soy honey potato) which I absolutely love.
I guess this side is pretty common, I've seen this around in most Korean restaurants.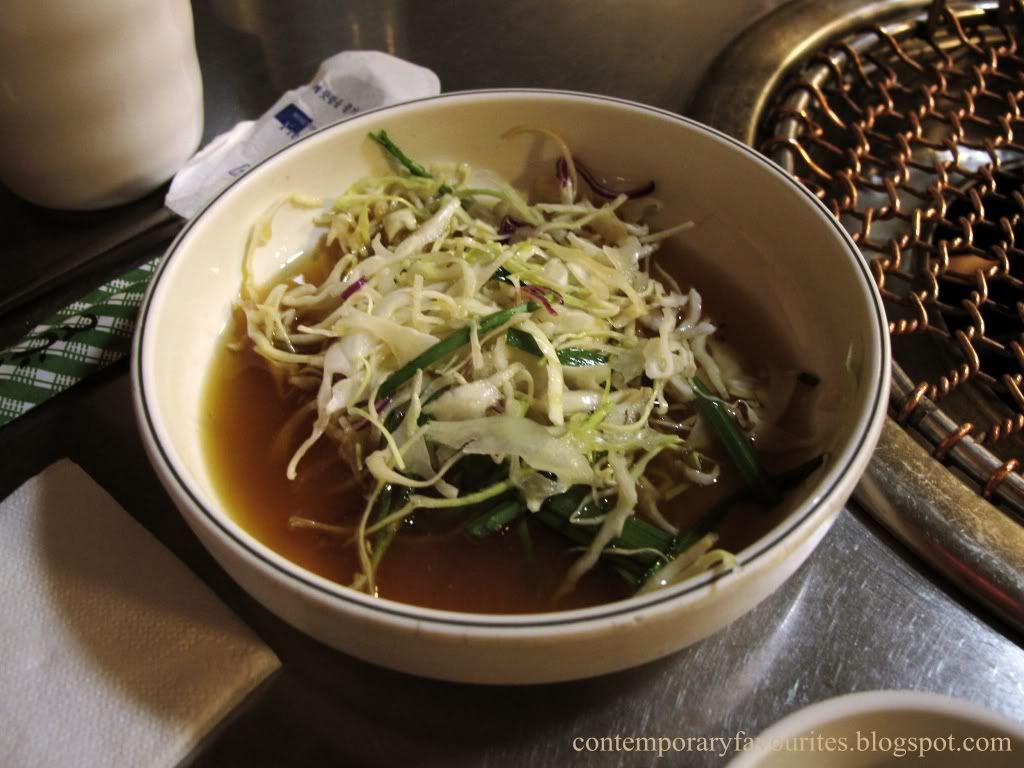 The other varieties they offered - the regular kimchi, spicy tapioca (?), onions in soy sauce.
Interestingly, there was also Western pasta salad in our set of side dishes. Adds a little bit to our carbohydrate intake, nice.
They also had miniature pancakes (can't remember what the filling was, sorry!), which were a little too cold. So we heated them up using the bbq grill, then it was all good.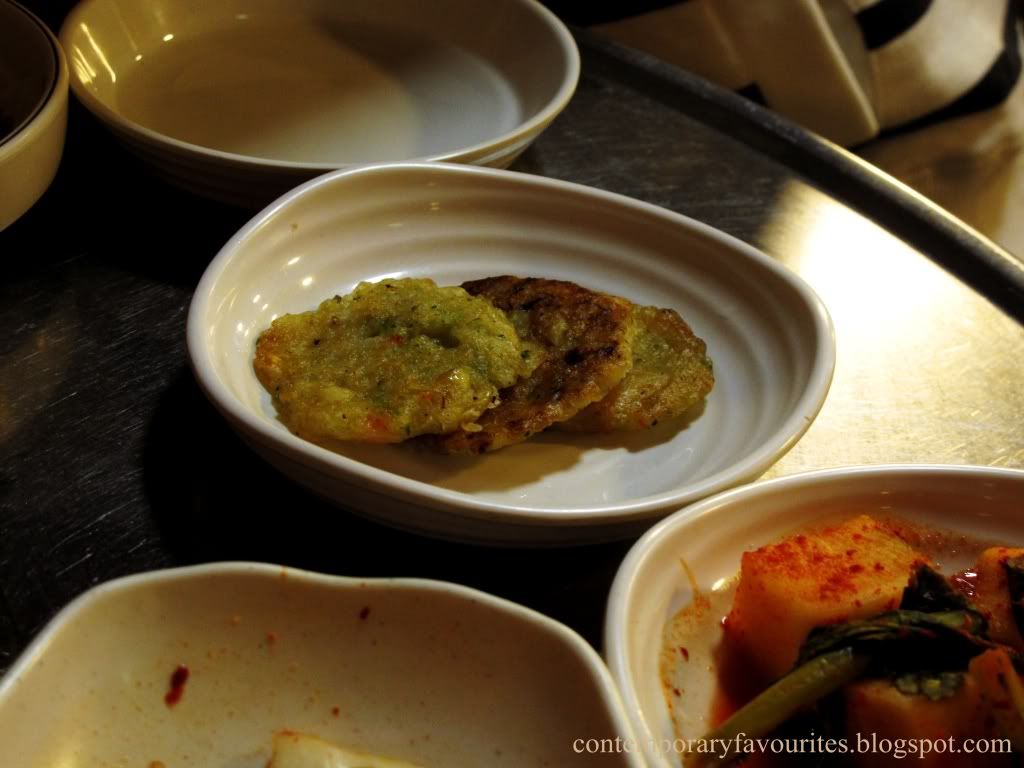 For our bbq mains, we usually have pork (either pork ribs or pork belly) and beef. I can't remember the cut for the beef, but I remember the meats that we had were pretty good! The marinated pork was tasty and the beef was slightly on the chewy side (maybe we bbq-ed them for too long).
The must-have to order in Korean restaurants - Seafood pancake. You can tell the standard of the restaurant from the most common dish. I reckon their seafood pancake wasn't very nicely done, there was a very little seafood taste in this and I felt like it was just dough with little bits of seafood.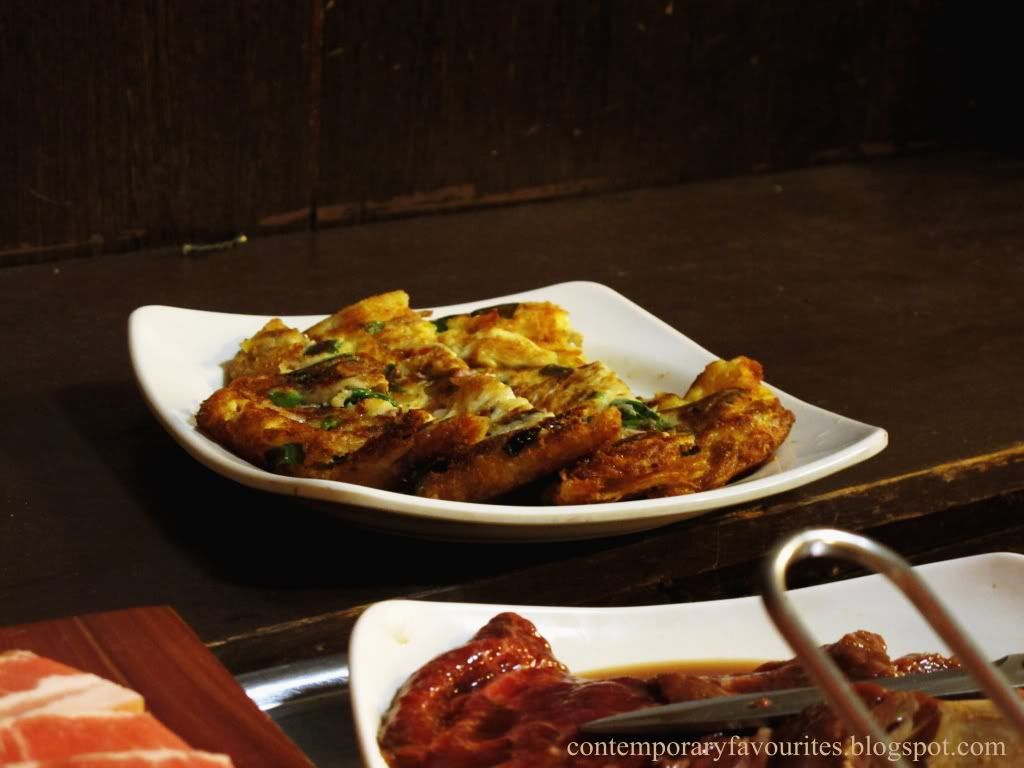 I would definitely visit O Bal Tan again for their bbq meat because they were really nicely done. Might give another try at their seafood pancake again, maybe it was just my luck that I had to have dough pancake that night.
PS Typing this entry makes me crave so badly for Korean food.
PPS I have final exams coming up, I really shouldn't be blogging.