All photos are taken with the iPhone 4S.
Now, this isn't the Kura that I previously blogged about. This is the
new
Kura (a sister restaurant of the previous Kuras) and it is located just above the Kura near Market City!
I was excited to try Kura Kura because they offered more varieties than Kura (or that's what I think) and it was located the level above Kura, which meant we can overlook everyone else's heads. I enjoy doing that, I mean just people watching and allow time to pass. But anyway, my attempt at Kura Kura proves that it was worthwhile because it was equivalent to Kura. We ordered way too much for two persons because we ended up so full that we didn't even have space for desserts.
First up, we had Eel Avocado sushi. It was a nice appetizer to satisfy some sushi cravings and eels are still ever so yummy. They were generous with their avocado (I've had sushi where the avocado was only half) and there was balance, like eel : avocado = 1 : 1
We also had the tempura gyoza, which was different from the usual gyoza. While I prefer this entire fried ensemble, K preferred traditional gyoza with meat and green.
A big fan of soft shell crab, I just had to order this! The soft shell crabs which I've tried at sushi places are average-small, but this one was slightly bigger and it came with this soy sauce which I thought wasn't helpful in taste. The crabs were good by itself.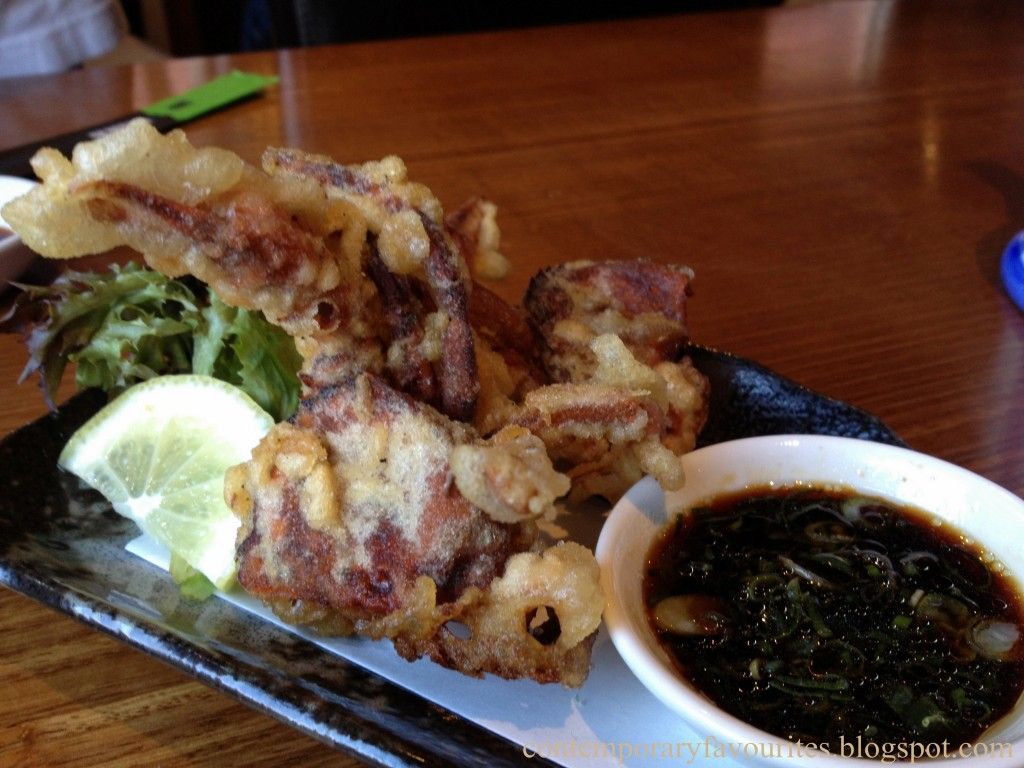 My favourite at Kura is their yakisoba, so I had to try it at Kura Kura. If you enjoy eating pork, you should totally try their version of pork yakisoba! The grilled pork pieces was very tasteful, but be warned that they can be really oily. I think what I still dislike about their yakisoba is the flying bonito pieces! They always distract me from mixing the soba well, I have to constantly bear them in mind so they don't poof away.
It was painfully difficult to mix the noodles with this height they go.
Karaage egg don. As with all fried chicken, it is a little dry after all that deep frying. But, I didn't have much of this to comment.
Kura Kura Japanese Casual Dining
Shop 3, 76 Ultimo Rd
Sydney, NSW 2000
Nearest train: Central.