Vietnamese food craving got me looking around the city. Other than Haymarket, there are a couple around Darlinghurst which looked pretty good. After looking up reviews on
Eatability
, my friend Q and I decided on Dargon Den and off we went on a Thursday night. The restaurant was particularly empty on a Thursday night, perhaps people were elsewhere doing some late night shopping. It was perfect though, perfect for a good catch up :)
Prawn paper rolls
for entree. The prawns were slightly tough and the individual portions were way too huge. The accompany sauce was sweet and tangy, which was much needed for the bland paper rolls. The mint leaves had a very light taste, making this entree rather plain and mild.
For mains, we decided to share a salt and pepper calamari. I found the calamari slightly salty, while Q found them delightful (if I remember it right). The veggies were really crunchy even though the calamari was rather tangy and tough.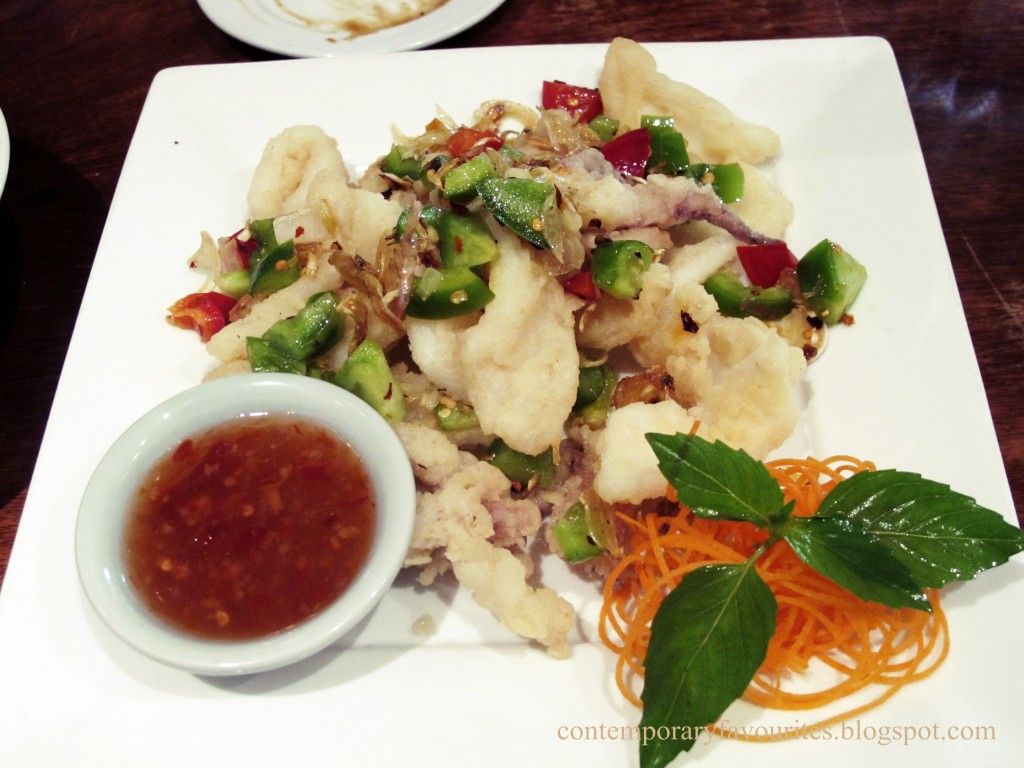 We also shared a chicken pho, as opposed to the common beef pho, for a change. As with all Vietnamese pho, it came with a plate of fresh sprouts, mint leaves, lemon and chili.
The chicken pho was honestly the most salty pho I've ever had. I'm not sure what is it in the stock that made it so salty, but it made me crave for water so badly. Maybe they do beef pho better since the stock was pretty addictive, but unfortunate for me I went home feeling slightly ill after so much salt intake.
The search for Vietnamese cuisine continues.
Dragon Den
259 Victoria Street
Darlinghurst NSW 2010
Australia
Website