I looked up some restaurants a couple of months back when my friends flew into Sydney for a few nights. One of those that I did my googling on was Citizen Corner. Unfortunately, my friends decided to have something else instead so we had to skip it then. But, I managed to visit them anyway, because I had an option to pick on my birthday :) We visited them in August, but it appears that they have a different menu now.
For starters, we decided to have their
bread with balsamic and olive oil ($7)
. It would have been better if the bread was toasted, but it's a personal preference.
There was a bit of a mix up and we were served their pan-fried barramundi, served on mash and gravy. It looked really good and I wouldn't mind having this pan-fried barramundi, if not that I was keeping away from fried food. So glad that my first instinct when food is served is to grab my camera to snap a photo.
One of our other orders was this raved
wagyu beef pie
. Many reviews on
Eatability
talked about this and we definitely need to have a go at this! We were surprised though because the pie doesn't quite look like a pie at all. It was served with mash, with the wagyu beef beneath the puff pastry - Interesting. The beef was pretty strong in flavour and it got pretty
jelat
(
jelat
is a word in Malay that describes how after you've had so much of the same food that you got quite sick and full from it) after being halfway through. But I reckon it was pretty popular since it would be sold out if we were to arrive even later for dinner.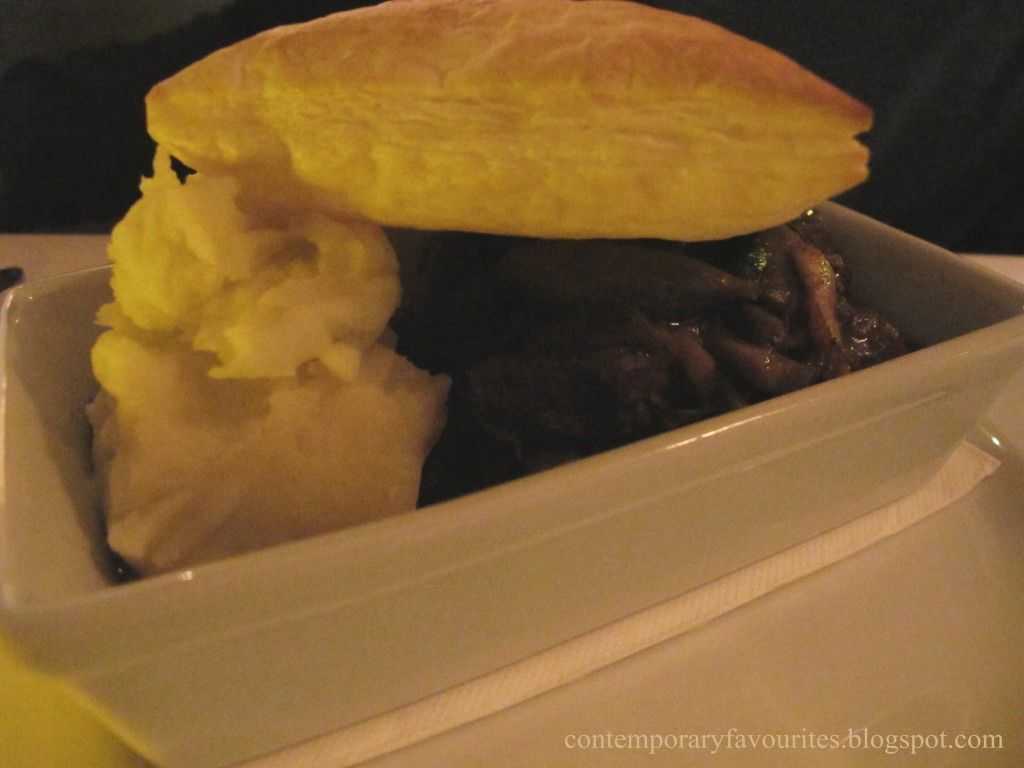 This was the accompanying salad with the beef pie. Nothing fancy but very refreshing to be served with the beef pie.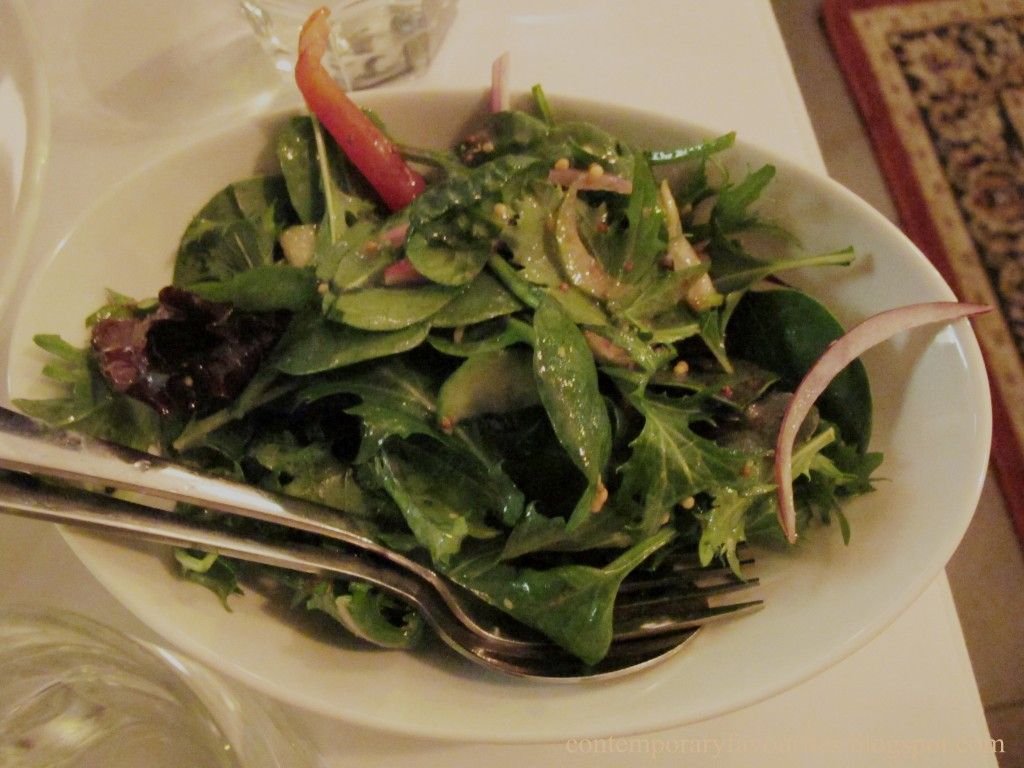 After quite a wait, I was finally served what I originally intended - barramundi risotto with mushrooms. I had pretty high expectations of their risotto since many reviews raved about their range and flavours of risotto, but I was slightly disappointed. Don't get me wrong, this barramundi risotto is nice and delish but it just lacks the 'omg I'm in a sea of food' reaction *cues that scene from that anime*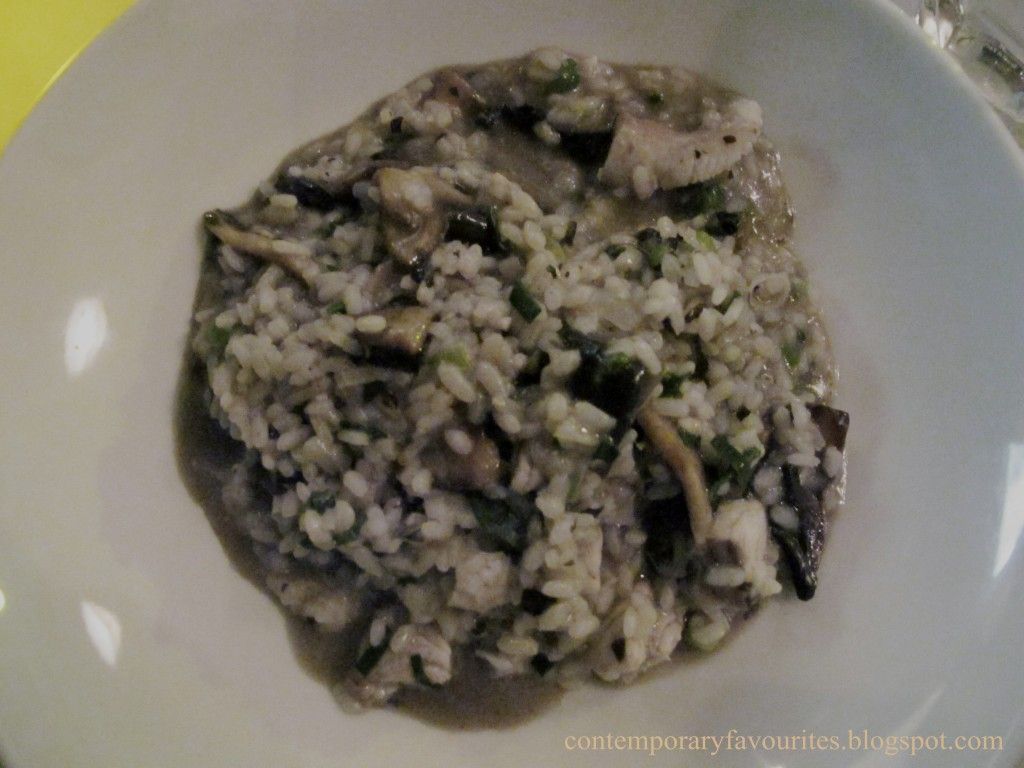 The staff were very apologetic towards the wrong order and they very kindly insisted on giving me a dessert on the house. It was a nice gesture, though I wasn't angry or exploding, so I agreed anyway. All of their desserts were going at $10, where else can you find such deals? I ordered their creme brulee ($10), which I reckon is a pretty safe choice. I was pretty amused by the waitress who took our dessert order. After we ordered two desserts to share, she continued to ask which dessert was mine (since mine was on the house). I thought that was pretty amusing since all desserts were $10 and it wouldn't matter which dessert was mine since either or is free anyway. But anyway.. The creme brulee, if I must, was slightly disappointing as well. The burnt caramel on the top was so hard and thick that I could hardly break through it without using heaps of strength. Well, if I had to go through such strength to get to a yummy custard base I would be satisfied but I wasn't quite either. The custard was bland and ain't sweet at all, the biscuit didn't make up for it either.
The other dessert we order was their apple pie served with vanilla ice cream ($10). I was very keen i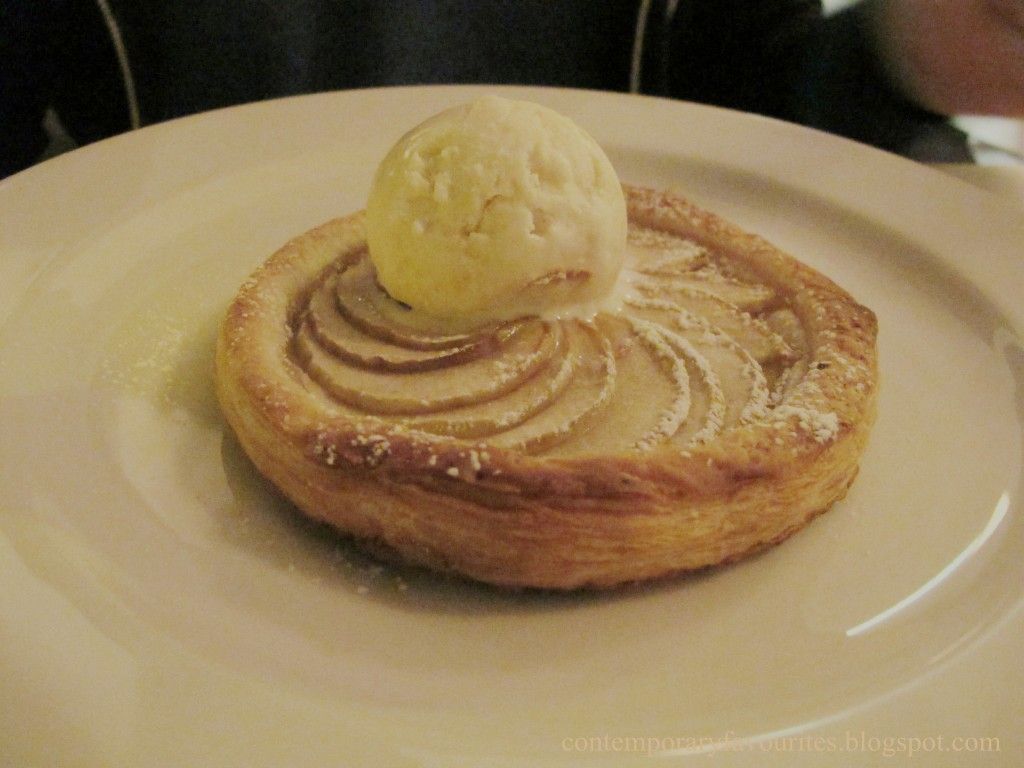 The ambience at Citizen Corner was really pleasant and cosy. It is quite a small restaurant, but still able to cater, say about 20 people when it's full house. The staff are friendly and always smiling, it was definitely a very kind gesture to offer the dessert on the house for the wrong order. However, the food wasn't all that satisfying for me because I felt like my stomach was pretty empty after a two-course meal. Nevertheless, glad that I've tried and would probably visit them again since they've got a new menu up.
Citizen Corner
118 Devonshire Street
Surry Hills NSW 2010
Australia