I've heard and read of many good stuff about Robocog Cafe, about their interesting robotics decor and funky staff with moustache. It was definitely on my
to check out
list when I read about all that interesting things and food.
My folks were in Sydney for a week, so it was perfect excuse to check out a new cafe while they were here (Hehe, money comes from holiday fund so we getta splurge a little :P). The five of us had a good walk from the city to Robocog, a good walk-out before a hearty meal we always tell ourselves. Plus, it was perfect weather in Sydney that day! Cool and breezy, not entirely that warm though it was still summer.
Cappuccino vs latte.

The best thing about going out to eat in a big group is that we get to order a wide variety from the menu and share! From young, we've been taught that sharing is caring so what better way to show that we care? However, we had a couple of eggs fanatic in our group, which makes repeated but different variations of eggs benny. Thankfully they score pretty well :) Anyway, I couldn't find their menu online so I'm writing most of the stuff based on my memory (and my memory only has a space of perhaps.. 218mb?)

First up - pancakes with mixed berries, banana and honey. Frankly speaking, I was kinda disappointed by this. I was expecting fresh berries rather than dried up tiny bits of them and the pancake batter seems a little too thick to be eaten folded. Maybe I tend towards the regular round pancakes..
Now, here begins our extensive list of egg bennys..
We have the vegan eggs benny..
Eggs benny with bacon..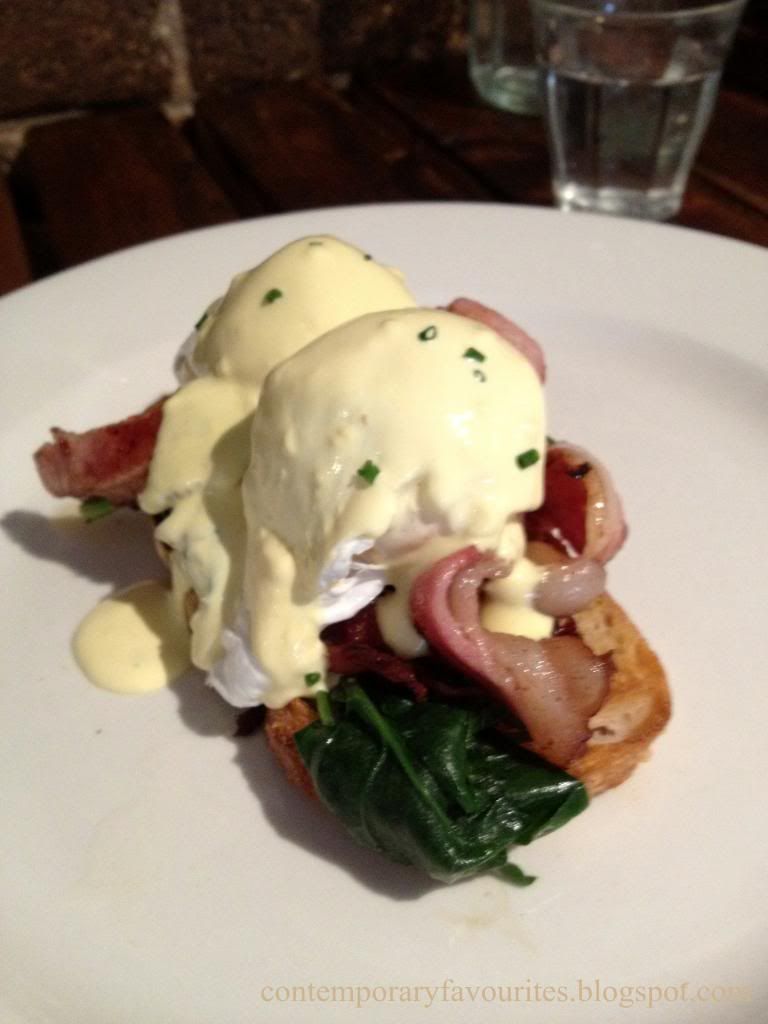 And eggs benny with smoked salmon! I remembered the egg bennys scored fairly okay, but K was slightly disappointed with his smoked salmon eggs benny. Mom and brother were happy with their eggs benny, mainly because they were both hungry I reckon. Oh and the toast seemed a little too tough to chew.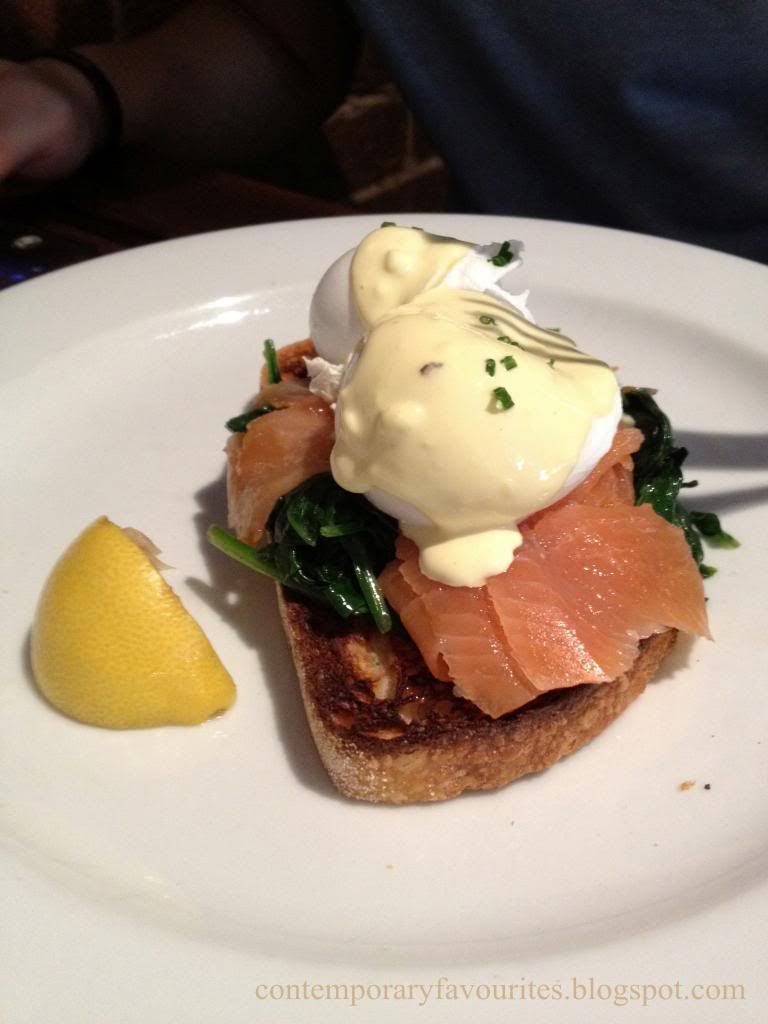 And because I was slightly disappointed with my pancakes, I ordered extra serve of mushrooms! They made up for everything simply because I love mushrooms. They weren't exactly the best I ever had but they suffice.
Lastly, this was what Dad ordered but I just don't remember the name for it. It is a sandwich (duh) with bacon, avocado and spinach I think? Anyway, I trade half of my pancake with Dad for half of this sandwich and the both of us just didn't quite enjoyed it. I would prefer if the avocado was smeared across the sandwich, rather than a lump of it in the middle. And as usual, everything got so messy all over the plate when I was chewing on it (ooooops).
A cross-section of the sandwich. See the lump of the yummy looking avocado there?
Robocog Cafe
249 Riley Street
Surry Hills NSW 2010