The name of the restaurant totally reminded me of the movie
Eat, Pray, Love
. I met with my friends from uni at Darling Harbour without a clue on what we wanted to have for lunch, but we were famished. I suggested this restaurant to them since I've walked past it countless of times, and they were both good with pizza. Since M left the decision making to both V and I, we picked a vegetarian pizza and a meat one (for the very hungry M). Men just need meat, don't they?
Although we were famished, we only ordered two pizzas and a side to share.
Starter/Side - Steak fries with Harissa Mayonnaise $7.
To me, fries are always just fries. Well, unless they're cooked differently from how Maccas or KFC do their fries, they definitely are still regular fries. That being said, I enjoy fries very much, especially with variations of different sauces. This side was definitely not a regret. The mayonnaise was the big factor because it was light and tangy and it makes you just wanna have more fries. Unfortunately, the serving was pretty small for being $7.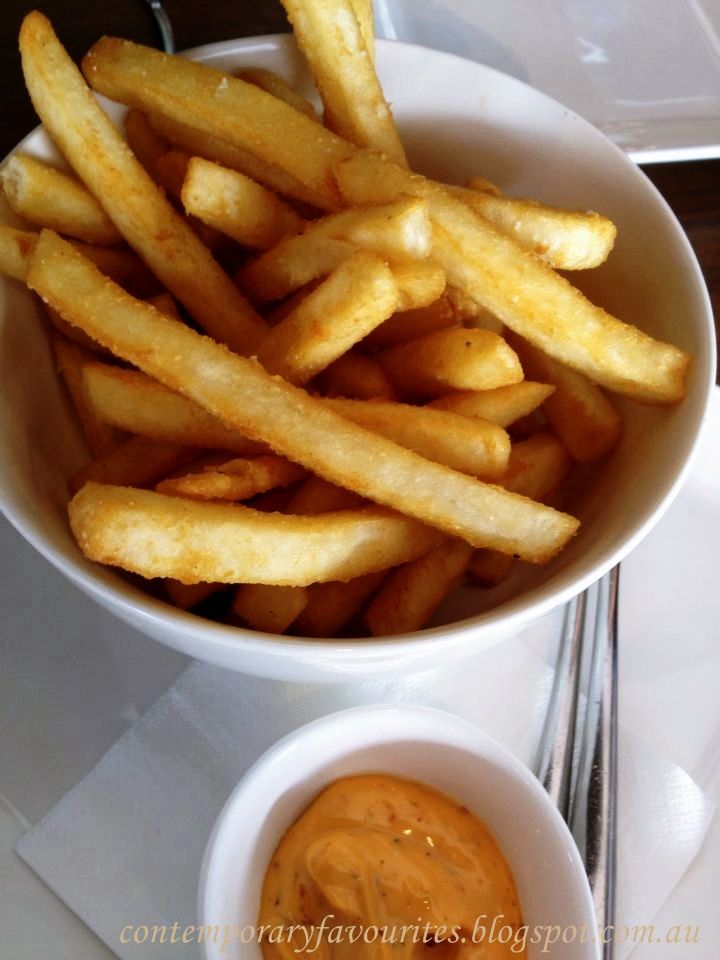 Pizza - Wild Mushroom
tomato base, mushrooms, asparagus and pinenuts
$22 (bottom) and Meat Lovers
tomato base, ham, pepperoni, cabanossi and beef
$26 (top).
We really liked what we had! That's a consolation since the food has to satisfy three different people. I particularly liked the Wild Mushroom pizza because it's vegetarian (I'm on a vegan diet sometimes..) and the base isn't as tough or dry as how other pizzas are like.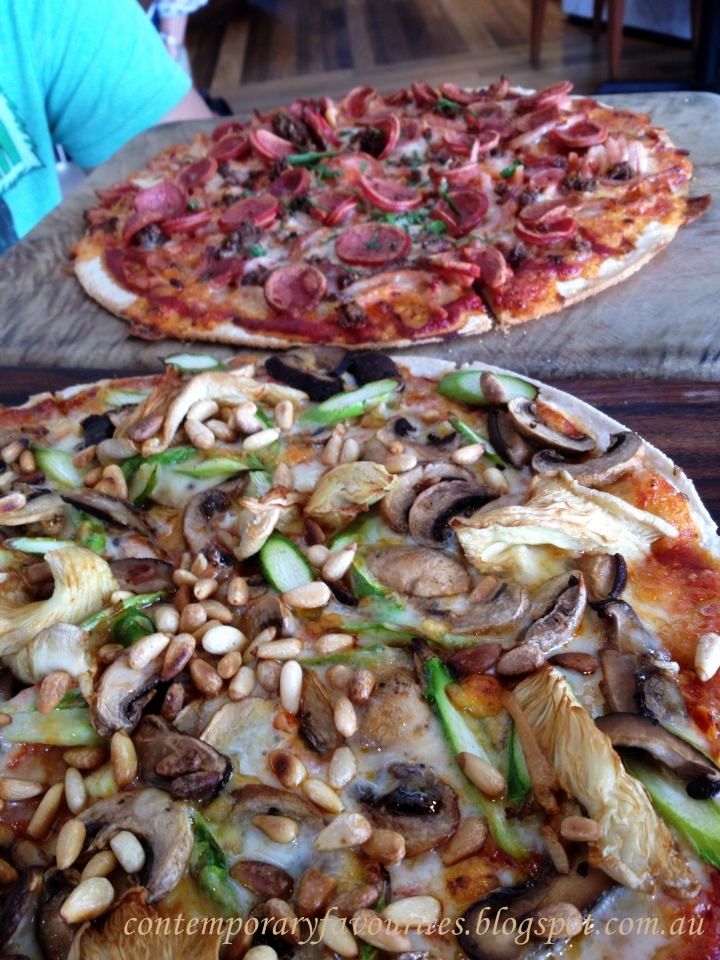 As always, the major question is.. Would I visit again? I would say, yes if I'm around Darling Harbour and craving for pizzas.
Eat Love Pizza
31 Wheat Road
Sydney NSW 2000