Yet again, I found some old photos from last year lying around so I had to give them so love and blog about them.
One cafe we visited last year was Cafe Otto. We wanted to have lunch at a cafe but we had all our ideas exhausted. Lucky (or maybe not..), we bumped into Cafe Otto and had lunch in their outdoor courtyard.
K ordered a
strawberry thickshake
(Regular size $9) because he needs to find the best milk/thick shake he can find and I had
chamomile tea
($3.70) in the hope to soothe my inner soul (nah, just kidding). My take on the chamomile tea - Meh. I'm a fan of chamomile tea but this one was just so bland. The tea was so light, or diluted, that wasn't much taste. I gave up drinking after two cups, which is probably half of the capacity of the pot.
A surprise that came with the tea - a butter cookie!
For mains, we had the
french brioche toast
with banana, strawberries and maple syrup ($15) and
big breakfast
which had poached eggs, bacon, sausage, hash browns, tomato, mushrooms, baked beans and toast ($19). Somehow, I would always order french toasts while K always orders the big breakfast (refer to the post
here
). I guess we would always pick the safest choice, if not the most adventurous.
The french toasts were very... egg-ful, there seem to be more egg than bread which is not quite the right balance. The toasts were bland, but there was a generous serving of banana and strawberries. I didn't quite like it though, so the search for the best french toasts continues..
The big breakfast portion was huge. The eggs were reasonably poached, but everything else were average. A major plus was the hash, which wasn't too oily or bland.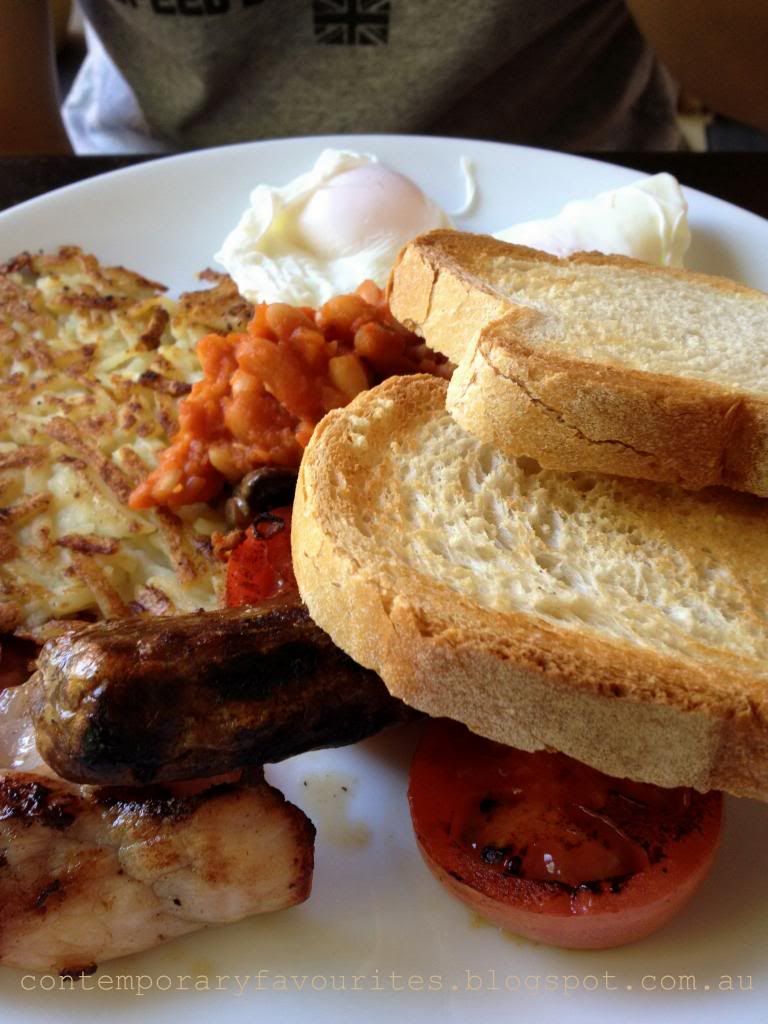 Our visit to Cafe Otto wasn't quite a memorable one. The wait was long and the service was less than efficient (not that they were slow). We probably would visit some other cafe if we were to be in the area of Glebe.
Cafe Otto (website)
79 Glebe Point Road‎
Glebe NSW 2037