I must first apologize for putting up all the backdated posts before everything else. Perhaps I've never mentioned it before, I'm never someone who is on the trend, or up to date. I'm forever slow in receiving news, late in listening to the most catchy songs on the radio and procrastinating in putting up recent posts. I have many drafts in my dashboard, but I don't understand why I can't seem to be able to publish them (they're not completed by the way, so I can't post them up
yet
). Here's one posts from a visit to Vargabar Espresso last year, albeit it being so long ago. This cafe is definitely a score!
Lunch at Vargabar Espresso was an interesting one. The service was friendly and the cafe was cozy. What other traits would you appreciate in a cafe? I definitely enjoy having good and efficient service, and by efficient service I don't mean fast that you expect your food to be served within 5 to 10 minutes. Food was good though a little bland in flavours in what I had, but the menu is so interesting that I would visit again.
Here's what we had for lunch -
We were first served some toasted bread with (perhaps only) cheese on it. They were complimentary on the house and it was a perfect start to our lunch. I'm not quite a cheese person and this was definitely way too cheesy for me, but cheese lovers would definitely appreciate this better.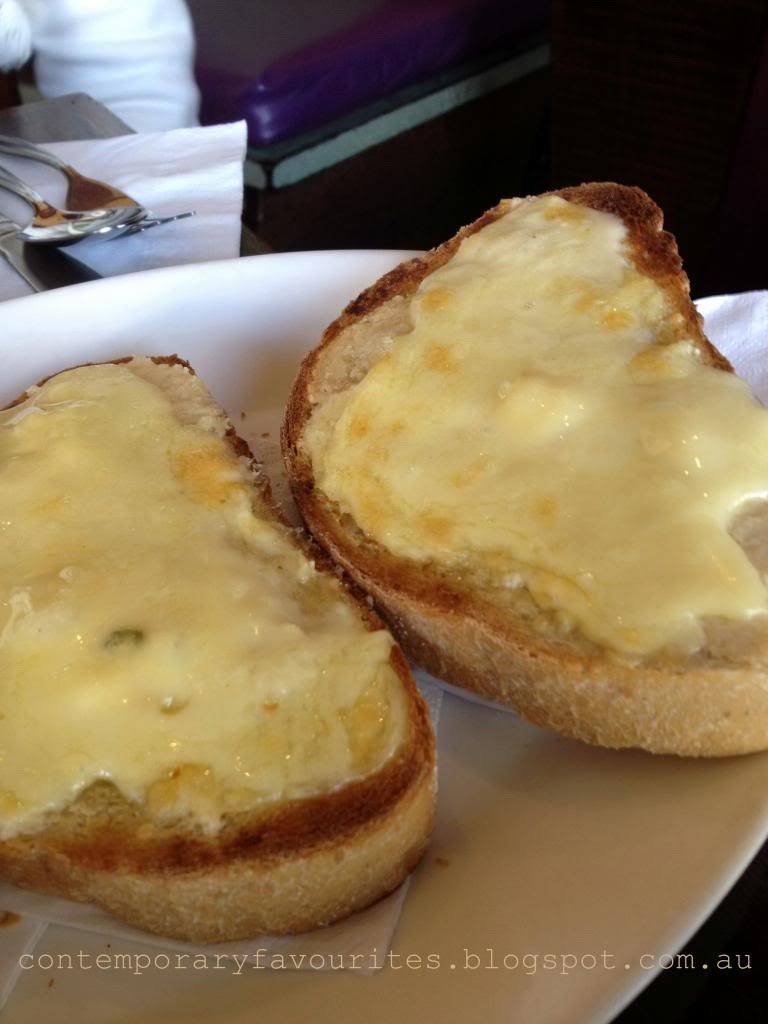 Two of us had
bacon linguine made with spelt ($15.90)
, which had mushrooms, garlic, white wine, cream and onions. I enjoy homemade anything, they just add a different touch to commercialized products. I also liked how they added a couple of alfalfa sprouts, which definitely made the entire dish feels, looks and tastes healthier. You can probably note that though it's called a linguine, the thickness of the pasta is more of a fettuccine instead. Also, the linguine is a a little bland for my liking, perhaps due to the lack of sauce or something.. Psst, the bacon bits are so fried that they're so sinful and unstoppable!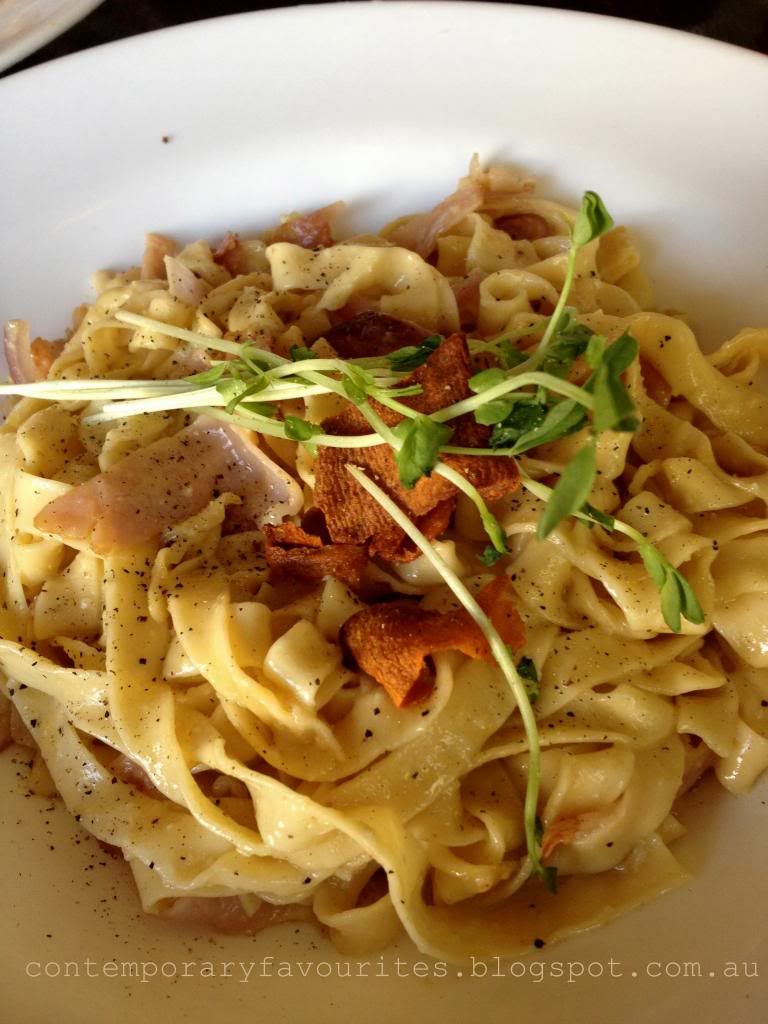 The other dish we had on the table was the chicken linguine ($15.90), also made from spelt, with coffee smoked chilli sauce, roast pumpkin, coriander and parmesan bread. I confess, I didn't try this because coffee smoked chilli sauce sounded so spicy that I probably wouldn't be able to tolerate it but if I remember it right, my friend enjoyed it very much.
I made another visit back to Vargabar Espresso after this one, but I can't seem to find memories of it (ie photos from my second visit). But I'm pretty sure I would drop by again because I joined their newsletter and their updates are always so exciting. Everything about the cafe seem so healthy and organic. They also have barista course for coffee lovers too!
Would I recommend? Yep, most definitely.
Vargabar Espresso (website)
10 Wilson Street
Newtown
Opening hours: Mon - Fri 7am - 6pm, Sat/Sun 8am - 5.30pm