I simply take too long to talk about one of my favourites,
Ramen Zundo,
right in smack in the city, in World Square Shopping Mall! I've been to
Ramen Zundo
countless of times now and it definitely is my favourite place to have ramen. Not only is it convenient, the food is so good! It's also not as crowded and you wouldn't have to wait long for food. Why not!?
I may get the names of the dishes wrong or the prices or whatever. But the main point is, everything there seems to be real good. As much as the broth isn't as thick as Gumshara Ramen (I haven't tried Ippudo but I'm not exactly keen since I've had them in Singapore before and I wasn't impressed), I prefer
Ramen Zundo
anytime. I don't think I remember the each and exact taste of the ramen I've ever had at there but I will put some comments before the photo and write about my overall experience at the end of this post.
Why do I love
Ramen Zundo
so much? They always have heaps of promotions aside from the good food! They just don't get enough publicity, but that's the conflict there. Too much of it will make it real crowded and the wait will be long. Ah, how? I had this card where I had sufficient stamps to get me a free drink, and so I did! Doesn't hurt to have a free drink right? Also, when you get sufficient stamps, you'll get a free dish!! The Jap lady at the counter/cashier told me that I could order like a ramen and get it free, as opposed to a free side dish, which was what I thought initially! Two thumbs up for service!!!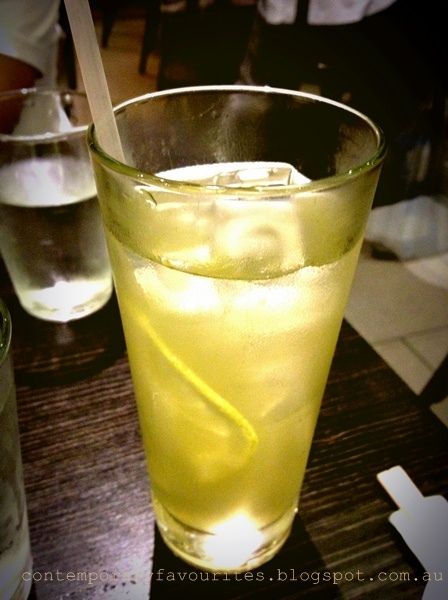 Their gyoza ($4.50), though not the best I've ever had in Sydney, but they are still good. I love their dipping sauce because it's not like super salty and it goes well with the gyoza. At $4.50, I would say it's a fair price and must-try!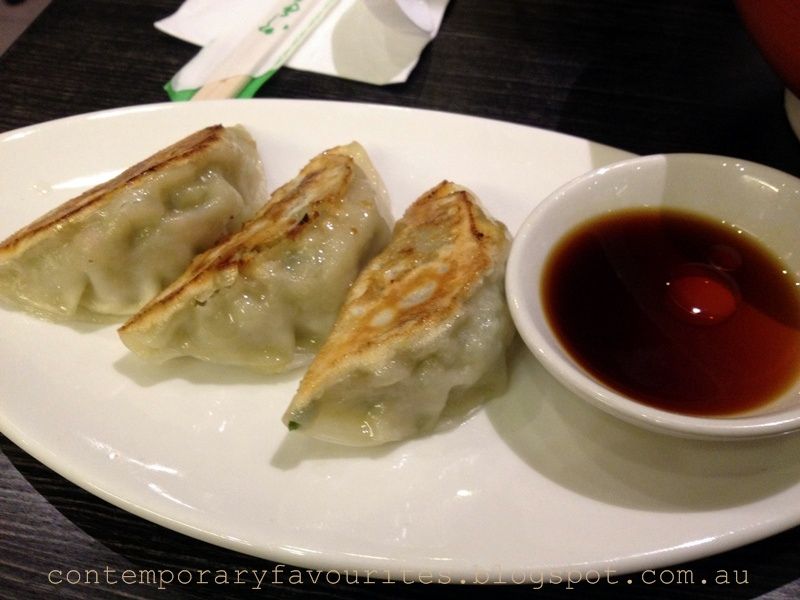 The difficult part comes next - identifying the different ramen we had so far. Oh and I like that their menu shows how the dish looks so you get an idea of what you're getting.
Tokyo soy katsu ($13.80). Their Tokyo soy is made from a clear chicken broth, which is light and refreshing. I generally wouldn't pick soy based ramen soup because of the fear of too salty soy broth, but this isn't salty at all.
Tan tan men ($12.80)
Tokyo soy ($10.80)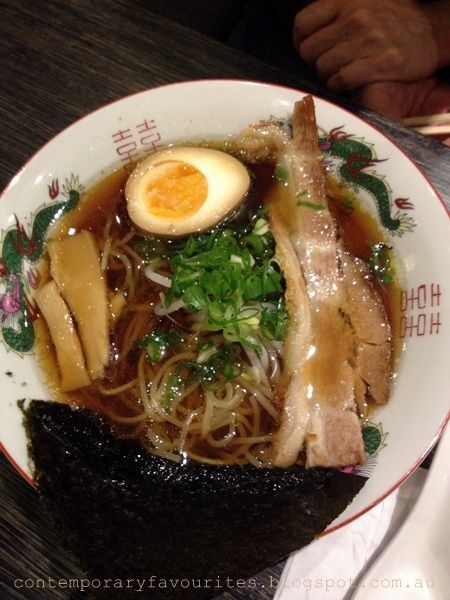 Zundo white ($11.80). On the menu it says, "The pork bone broth gently boiled over twelve hours to create a richly flavoured soup". The soup is so thick (again, not as thick as those of Gumshara Ramen), but it's really light as well. I really wonder how they make such a delicious broth - love it! There are also generous servings of sprouts and cabbage.
Tokyo soy kaaage ($13.80).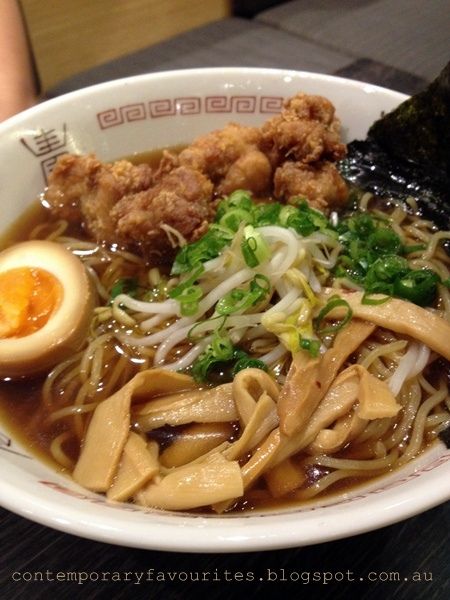 Another ramen that I will definitely recommend is their double soup ($11.80). Only at $11.80, you get a real thick combination of clear chicken and pork bone soup! I enjoy their double soup very much, because you get less of the strong pork broth, like the one in Zundo white, and it's just oh-so-good!
I have yet to try their curry sets or rice dishes, so it could be time for a visit, especially in this cold winter weather. Hahaha, I seem to blame the weather a lot when I always crave to eat out. Well, it's a convenient excuse?
PS: I just visited
Ramen Zundo
's facebook page (
link
) and am pleasantly surprised that they're a running a one-year anniversary promotion! Oh my, oh my. I'm so gonna be gaining all the weight this winter with their half price ramen on every Tuesday night in July! Mark your calendars, mate!
Ramen Zundo (website/urbanspoon)
Shop 1030, 644 George Street
World Square Shopping Mall
Sydney, NSW 2000