I am guessing Lee La Thai Restaurant is a new kid in town. I've seen that spot change hands many times, from sushi place, to korean, to now Lee La Thai. We've walked past a couple of times; there was once I spotted 15% off dinner which sounds pretty enticing. Not knowing where to head for lunch one day, we decided to drop by Lee La Thai to have a look at the menu and alas, we caved in. They were having weekday lunch menu going for $8 (chicken, pork or beef) and $10 (seafood), but the funny thing was that we went on a Saturday. Nevertheless, Lee La Thai serves pretty good Thai food! I would totally head back when I'm having Thai food cravings.

I don't think there's anything in particular I would recommend because we didn't have exotic dishes, but here's an overview of what we had.

On my first visit, some spring rolls as entree. It came the last and was piping hot, so I'm guessing they made it on the spot.


Also, some roasted pork with rice.
Pad see ew, which was delicious but also average.
Pad woon sen, which was nice except that the chicken pieces were really dry on the inside.
On my second visit,
I ordered a serve of pork blood noodle soup! I'm an extreme fan of it, not that I love pork blood, but I like the intensity of flavours within the soup. Of course, whenever I think about the blood within the soup broth, I get these shivers down my spine. But heck, just don't think about it!
We also had lad nah crispy noodle ($8.90), which wasn't what I expected. There wasn't enough of the gravy to go around and the dish looks really sad. If only there were a bit more colours, like with carrots and onions.. Maybe for this price, I shouldn't really complain at all.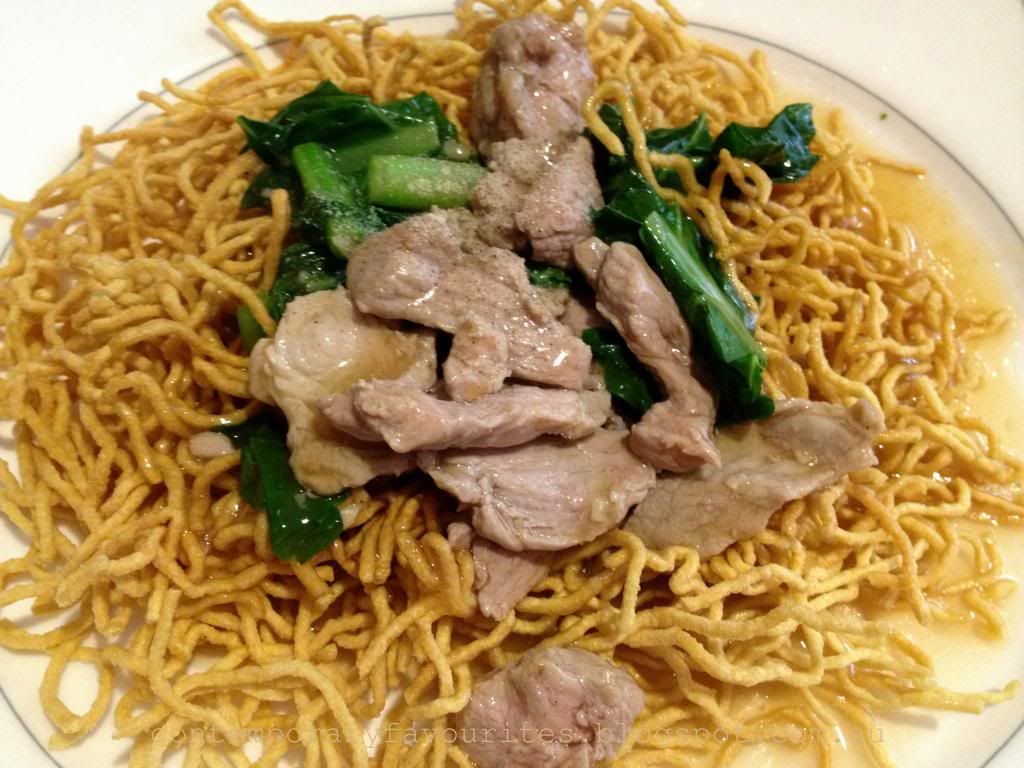 Pad thai which didn't quite look like pad thai.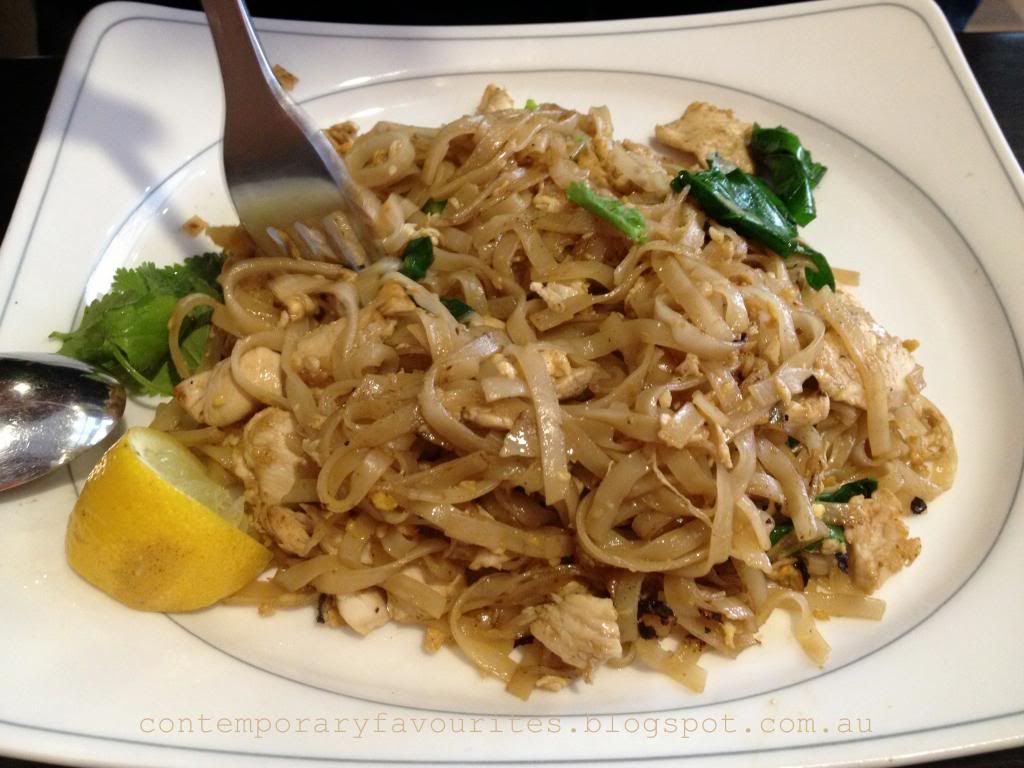 We always enjoyed our meals at Lee La Thai Restaurant because finally, there isn't the expensive price tag to Thai food in the city! Yay :D Although the dishes don't look appetizing and one of the wait staff was kinda pushy and really curious (she seems to be always listening in our conversations), you can't quite go wrong with the price for authentic Thai food. Thumbs up and will return :)
Shop 2, 86 Liverpool Street
Sydney NSW 2000
Opening hours: Mon-Sun 11am-11pm.