When it comes to having authentic Thai food in Sydney, there are heaps of options around. On the side of Pitt Street closer to Central Station, you'll find many Thai restaurants, even an indoor market named "Chatuchak" aka JJ Markets. Chatuchak is a street market found in Bangkok and it's interesting how they brought that concept into a shop space. Unfortunately, things in there aren't as cheap as what the original Chatuchak offers.
Senyai is a Thai restaurant that isn't on the usual Pitt Street in the city. It's found in Regent Place, which is a little shopping centre filled with gems (retail, food and even services). The spot where Senyai is sitting right now was empty for the longest time. When we saw that renovations were going on last year, we were pretty excited, especially how it was so retro looking with wooden windows and tables!
They served water in these tiny metal cups with handles. #oldschool
We also ordered a cup of
Thai milk tea
($4) because it's an extremely handy measure to whether we would visit the restaurant again. The verdict is.. Meh, we had better ones. The tea was just full of sweetness, which is usual for Thai milk tea, but too much milk makes a bland tea taste. So basically, we were just taking in heaps of sugar.. too much sugar.
Their BBQ chicken ($16) sounded really promising - char grilled marinated chicken with Thai herbs and spices served with tamarind sauce mixed salad. Sounds really yummy? Sadly, not. The chicken was really dry on the inside and there wasn't much marinate to taste.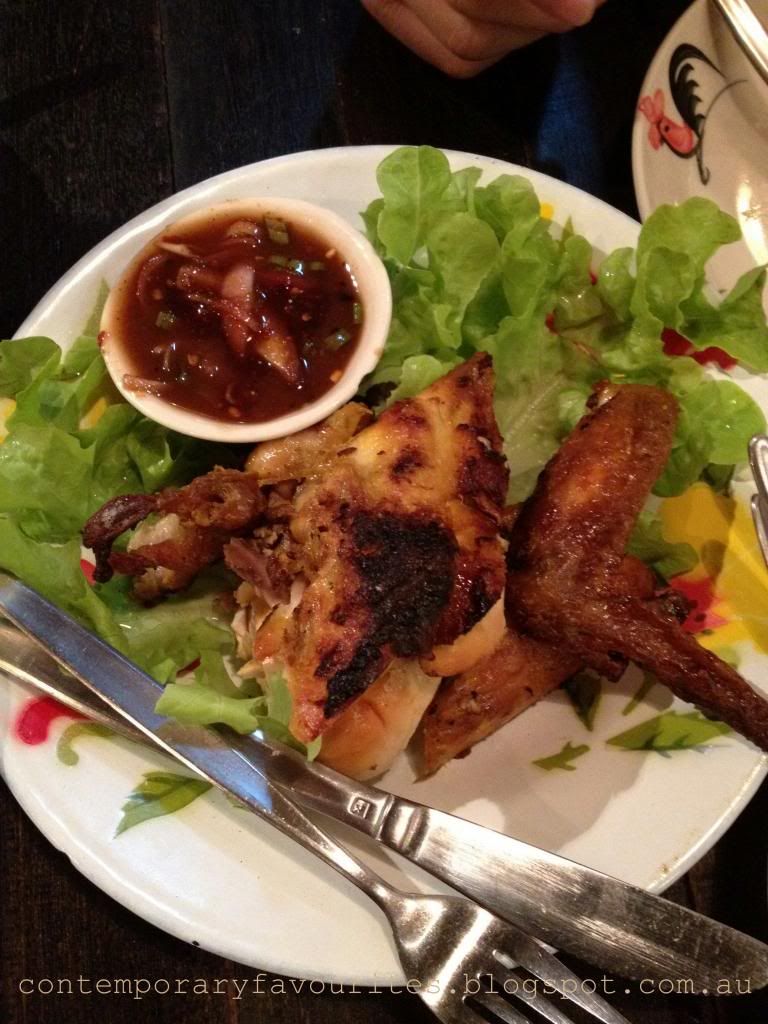 The tamarind sauce did save the chicken a little, just because the chicken was way too dry. The char-grilled skin wasn't impressive as well. And a few pieces of lettuce and there you have it, the mixed salad. We were disappointed.
You probably can't go wrong with pad thai ($16), so we picked that as well. The serving was small and there wasn't much flavour in it ie it was bland. I've never had pad thai that made me felt so sad before. #achievementunlocked.
And the plates that they served were all slightly chipped, it can be a health hazard isn't it? I guess most restaurants would continue to serve using chipped bowls and plates to save costs, but they probably should keep those that are only chipped at the bottom rather than the sides.
On a separate menu, we had their pork noodle soup, which was essentially vermicelli in a soup broth containing pork blood. I'm not exactly hooked onto having this dish but I always feel this urge to order it each time I spot them on the menu. For the price that we paid this for (I think it was around $5 or $6), I would think this is pretty worth. I saw many patrons having this, so I guess it's a favourite among everyone.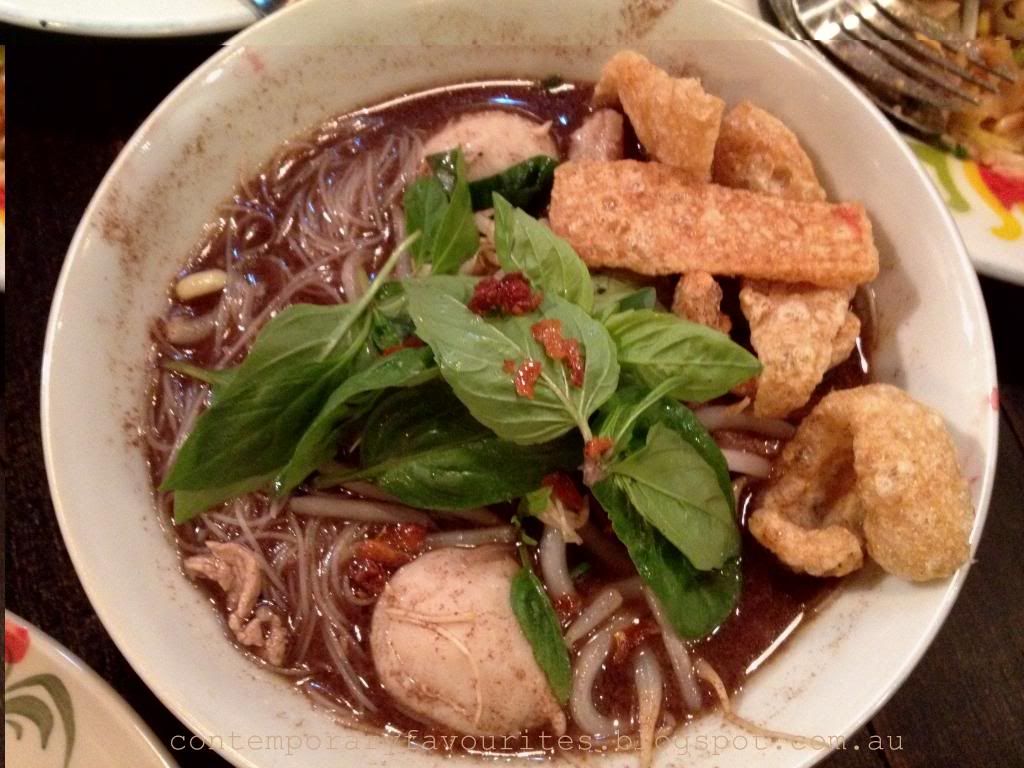 The broth was really thick, but there wasn't enough noodles in it. The pork crackles were crisp and yummy when soaked into the both, but I'm starting to think I can do without it.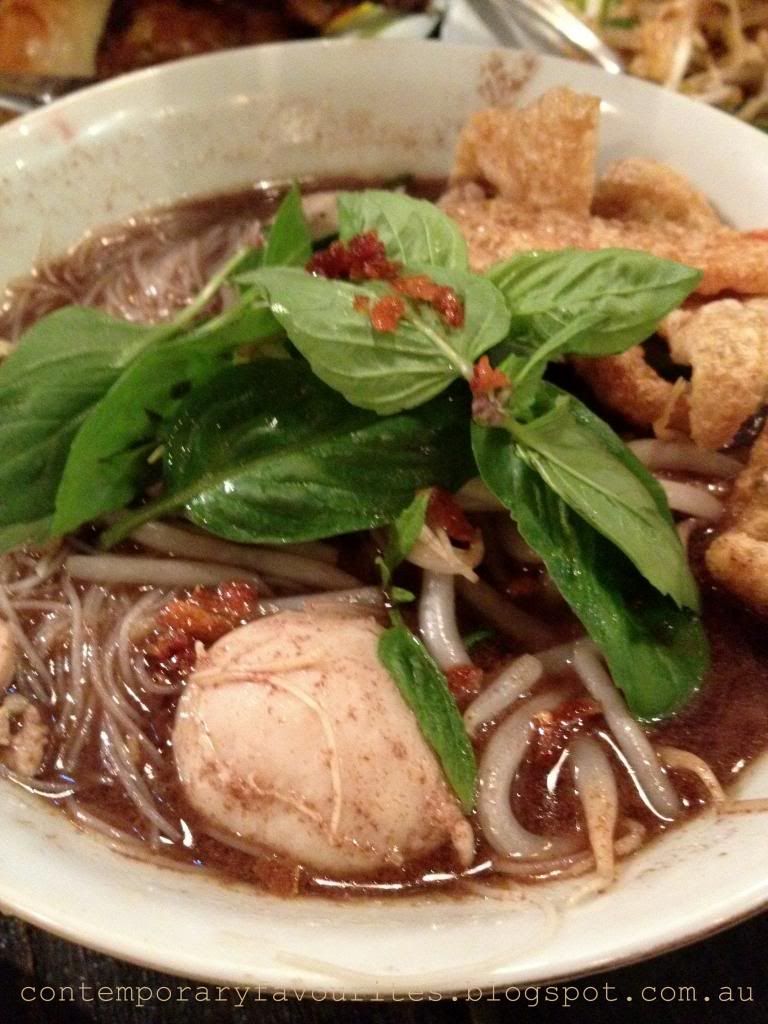 Also on the separate specials menu, we ordered a pork dish which I can't remember the name of it now. But I remember we weren't particularly impressed, so it was a #wrongdecision made again. The skin of the meat was so thick and the portion was really tiny. I recall it's about $16-$18, which is pricey..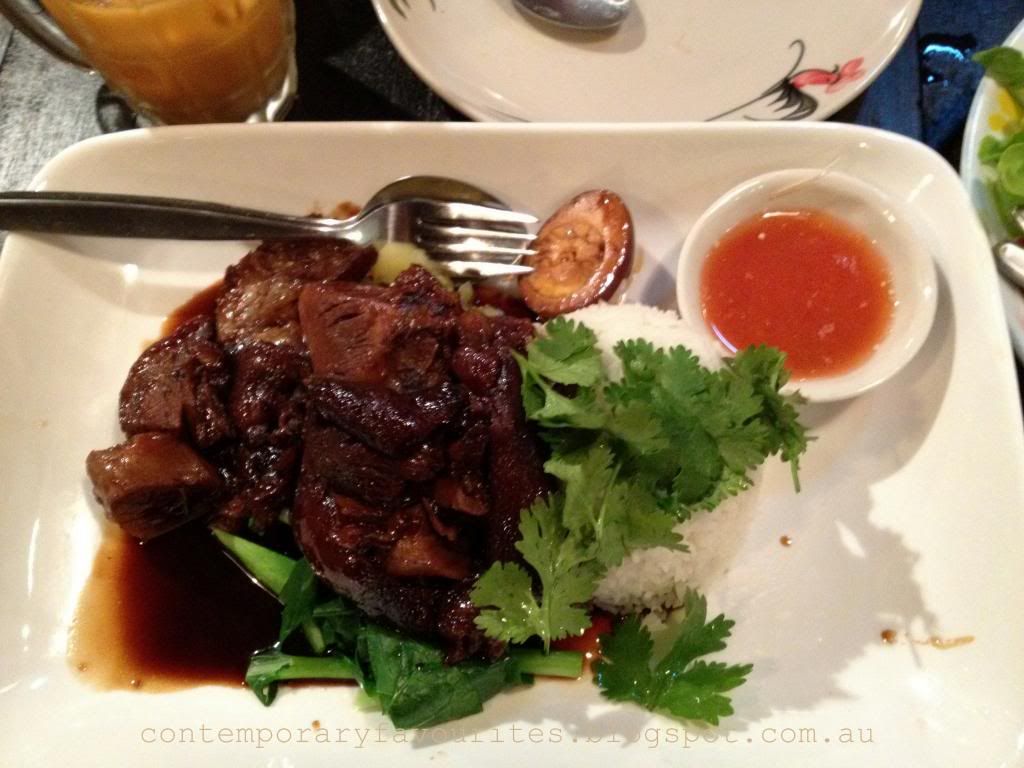 Overall, our experience at Senyai was okay, but we probably won't return even though we live so close to it. I believe our pennies will be better spent elsewhere.
486 Kent Street
Sydney, NSW 2000